Often considered to hamper traditional stores, the development of e-commerce can sometimes actually reinforce them. This infographic summarizes how online and offline commerce grow together in Singapore, pushing shops and malls to provide an enhanced, "omnichannel" experience to consumers.
The evolution of online and offline retail in Singapore
As e-commerce figures continue to rise rapidly all over the world, the tendency among marketers is to presume that physical stores are now at threat. However, a closer look at some of the research, evidence and insiders' opinion available online suggests that this is in fact not quite the case.
This report indicates that 56 percent of Singapore's shoppers claim to prefer shopping for non-food items at physical stores rather than online, and 85 percent say they visit a brick-and-mortar store each month compared with 49 percent of Singapore's shoppers visiting online shops.
In reality, despite the growth of online shopping in Singapore, e-commerce still only accounts for about 5% of average household spending, and in-store sales remain strong.
Summarizing shopping habits in Singapore, the infographic below, provided by Flipit Singapore, especially highlights that the increase in popularity of online shopping in fact runs on par with that of the evolution of physical stores.
Omnichannel shopping and marketing
Contrary to much that has been said on the topic in recent years, the data suggest that retailers and shoppers are not transferring their purchasing from offline to online, but instead embrace both channels in a new compound way of shopping.
In this environment, Singaporean retailers need to provide a seamless integration of online and offline shopping options simultaneously: omnichannel marketing. They have to mix offline and online experiences for a growing number of Singaporeans who both shop online from home but also visit stores and use their mobile devices there to search for products information, compare prices, find special offers or promotions.
As Singaporean consumers combine their love for shopping malls with their penchant for all things digital, omnichannel marketing, also known as multichannel marketing, gradually becomes the norm for marketers and an integral part of the shopping culture of Singapore.

---
About the author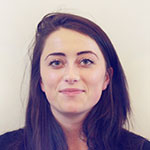 Katie Paterson is Content Manager and Researcher for Flipit. A Scottish expat living in Amsterdam, with her professional brain virtually on South East Asian soil, Katie's research focuses on global e-commerce trends, consumer behavior, and the future of shopping in Asia.
Article edited by ASEAN UP