With one of the most developed digital economy in the region, Malaysia is a key country for startups in Southeast Asia. With a maturing startup eco-system, Malaysia is home to an ever-growing number of companies that aim at developing a solid base of operations there before expanding abroad.
The startups and technology companies listed hereafter are involved in a number of industries and businesses, from digital media to e-commerce, financial services to software, and much more, Malaysian startups are engaged in the development of new verticals and the disruption of a broad range of industries.
Not as famous as some startups from Singapore, Malaysian startups often focus on small business niches and tackle professional problems. But even though they have not yet joined the restrictive group of unicorns of Southeast Asia, Malaysian startups still have become national, regional, or even global leaders in their fields.
For the complete list of the world's unicorn startups, and much more information on each company, check Disfold's list on the 580 Unicorn Startup CompaniesUnicorn Startup Companies.
List of the 20 top-funded startups in Malaysia
Here is the list with details about each company, the total amount of funds received by the company in US $ unless otherwise specified, according to Crunchbase, as of May 2019, together with the company's logo and a direct link to the company's website.
Quick links to top startups of Malaysia
To facilitate browsing in this list, here are links to go directly to the presentation of each startup.
For ranking purpose, the exchange rate of the 7 May 2019 used for MYR to USD is 0.24.
20. PolicyStreet

Industry: Insurance, Financial Services – Total funding: $ 535,000
PolicyStreet is a financial services company specialized in the insurance industry. It provides an array of insurance policies targeted at millennials and younger generations thanks to partnerships with key insurance companies, the use of new technologies, and tailored products.
Website: policystreet.com
19. Dropee

Industry: Marketplace, Procurement – Total funding: $ 564,000
Dropee is a B2B wholesale marketplace helping retailers source products directly from qualified suppliers through their online application. Working across Malaysia and Southeast Asia, Dropee helps suppliers and retailers to do business in a faster, cheaper, and more reliable way.
Website: dropee.com
18. BloomThis

Industry: E-Commerce, Flowers – Total funding: $ 800,000
BloomThis is an e-commerce service specialized in selling and delivering fresh flowers. It provides designer flowers in bouquets, signature hat boxes, long boxes, gifts for special occasions, as well as subscriptions for periodic fresh flower deliveries throughout Malaysia and Singapore.
Website: bloomthis.co
17. PurelyB
Industry: Nutrition, E-Commerce – Total funding: $ 800,000
PurelyB is a content platform dedicated to health and wellness in Asia, integrated together with a marketplace dedicated to products and services for a healthier lifestyle. PurelyB is especially focused in the Malaysian and Hongkongese markets.
Website: purelyb.com
16. Katsana

Industry: Automotive, Fleet Management – Total funding: $ 1.1 Million
Katsana is a company providing in GPS tracking system and fleet management system. Thanks to its prediction and gamification engine, Katsana aims at understanding driver behaviors and scoring them to improve their driving habits, and collaborate with auto manufacturers and motor insurers.
Website: katsana.com
15. Flower Chimp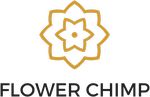 Industry: E-Commerce, Flowers – Total funding: MYR 6 Million
Flower Chimp is an e-commerce platform providing flower delivery service. With a wide array of flower selections and bouquets, Flower Chimp has a very large choice of flowers for all occasions. It operates in Malaysia, Indonesia, Philippines and Singapore
Website: flowerchimp.com
14. BookDoc

Industry: Health Care, Mobile – Total funding: $ 2 Million
BookDoc is an online platform dedicated to connecting patients to healthcare professionals anytime and anywhere. Providing a complete health care experience, the BookDoc platform integrates with transports, accommodation, restaurants, and attractions. It is present in Malaysia, Singapore, Indonesia, Hong Kong, and Thailand.
Website: bookdoc.com
13. CloudHax

Industry: Online Portals, Classifieds – Total funding: MYR 10 Million
CloudHax provides listing services for a wide range of products and services including property, car, event, and classified. It operates through various websites and proposes technology solutions in ticketing, big data, advertising, media, web development, and automotive.
Website: cloudhax.com
12. Stampede Solution

Industry: Financial Services, Software – Total funding: $ 2.6 Million
Stampede Solution is specialized in providing technology solutions for accounts receivable management and debt collection in Malaysia. Its platform helps debt collection agencies, especially in the banking, financial institutions, and telecommunications industries, visualize critical information, empower teams, standardize and automate key collection processes.
Website: stampedesolution.com
11. ServisHero

Industry: Professional Services, Mobile – Total funding: $ 2.7 Million
ServisHero hosts a platform to hire local service providers for home and office. It provides multiple quotes from community-reviewed service providers, including home inspection, cleaning, air conditioning maintenance, electricity and plumbing, relocation, and construction contractors.
Website: servishero.com
10. Dahmakan

Industry: Food and Beverage, Food Delivery – Total funding: $ 4 Million
Dahmakan provides a service of food delivery. Equipped with its own chefs and kitchen, Dahmakan proposes a selection of dishes to be ordered online. Thanks to logistics and cooking automation, Dahmakan makes food delivery affordable in Kuala Lumpur and Bangkok.
Website: dahmakan.com
9. The Asian Entrepreneur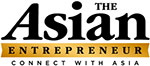 Industry: Digital Media – Total funding: $ 4 Million
The Asian Entrepreneur is a company primarily involved in digital media. Catering to the entrepreneurship category, it operates various professional services. The Asian Entrepreneur is operating in Malaysia, UK, and the US.
Website: asianentrepreneur.org
8. Soft Space

Industry: Mobile Payments, Point of Sale – Total funding: $ 5 Million
Soft Space is a mobile point of sales provider. It especially allows its customers to accept card-based payments and works throughout Southeast Asia and the Pacific thanks to partnerships with banks in Malaysia, Indonesia, Thailand, Singapore, Vietnam, the Philippines, Australia, and New Zealand.
Website: softspace.com.my
7. StoreHub
Industry: Point of Sale, Enterprise Software – Total funding: $ 6.1 Million
StoreHub is a mobile point of sale system that relies on both hardware and software. It helps retail companies manage their business and connect with their customers around the world. Headquartered in Kuala Lumpur, StoreHub has opened offices in the Philippines, Thailand, and China.
Website: storehub.com
6. iPrice

Industry: Coupons, E-Commerce – Total funding: $ 9.8 Million
iPrice is an e-commerce discount and coupon platform focusing on the Southeast Asian region: Malaysia, Indonesia, Vietnam, Singapore, Hong Kong, Thailand, and the Philippines. It helps online shoppers to compare prices, discover products, and obtain deals from the region's best online shops.
Website: ipricegroup.com
5. iMoney Group
Industry: Financial Services, Analytics – Total funding: $ 10.8 Million
iMoney is a financial comparison portal offering analysis and reviews on credit cards, loans, broadband, and insurance. It allows visitors to compare and directly apply online for financial products and services. iMoney Group operates in Malaysia, Singapore, Indonesia, Philippines, Hong Kong, and Thailand.
Website: imoney-group.com
4. Kaodim

Industry: Professional Services, Online Portals – Total funding: $ 11.6 Million
The Kaodim Group is a service marketplace, linking users with trustworthy, verified service professionals in cleaning, plumbers, photographers, and a wide array of trades through its digital platform. Kaodim operates in Malaysia, Singapore, the Philippines, and Indonesia.
Website: kaodim.com
3. Jirnexu

Industry: FinTech, Software – Total funding: $ 27 Million
Jirnexu provides customer acquisition and life cycle management solutions to companies operating in banking, insurance, telecommunications, and e-commerce. It also publishes websites to provide financial comparison tools and help consumers save money and make better decisions.
Website: jirnexu.com
2. Carsome

Industry: E-Commerce Platforms, Automotive – Total funding: $ 27.4 Million
Carsome is an online bidding portal for used cars. It helps car owners in the process of selling a car, from inspection to valuation and payment, and for logistics while also lowering the costs associated with selling a car. Originating from Malaysia, Carsome also operates in Indonesia, Thailand, and Singapore.
Website: carsome.my
1. iFlix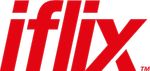 Industry: Digital Entertainment, Video Streaming – Total funding: $ 298 Million
iFlix is an entertainment service, providing unlimited access to TV shows, movies, and more to watch on-demand on mobile devices, computers, TV. For a monthly fee, iFlix grants access to stream or download a vast selection of comedies, drama, cartoons, and movies from around the world.
Website: iflix.com
Here are the top 20 best-funded startups from Malaysia. Did we forget any? Did you buy any product or service from them? Which one do you think provides the most useful product? Let us know in the comments below!