Having successfully diversified its economy, Singapore has become a regional and global hub for technology and startups. It is now home to one of the most developed startup eco-system in Asia, with an ever-growing number of companies using the country as a base to manage their operations in the region and beyond.
The startups and technology companies listed hereafter are involved in a number of industries and businesses, from ride-hailing to e-commerce, internet and games to media and much more. These Singaporean startups have engaged in the creation of new verticals and the disruption of a broad range of industries.
Thanks to a vibrant support eco-system that provides funding through venture capital and traditional financial institutions, co-working spaces, conferences and networking events, Singapore has become the regional hub for startups, even attracting some of the top Malaysian startups, like Grab, to relocate their headquarters there.
Some of these startups are very well known as they propose their products and services to a large population, and a few of them are now part of the first group of unicorns of Southeast Asia, startups with a valuation above 1 Billion USD. Other companies are less known as they focus on small business niches and tackle professional problems, but they still have become national, regional or even global leaders in their fields.
For the complete list of the world's unicorn startups, and much more information on each company, check Disfold's list on the 580 Unicorn Startup CompaniesUnicorn Startup Companies.
List of the 20 top-funded startups in Singapore
Without further ado, here is the list with details about each company, the total amount of funds received by the company in US $ unless otherwise specified, according to Crunchbase and/or TechinAsia, together with the company's logo and a direct link to the company's website.
1. Grab

Website: grab.com – Industry: transport – Total funding: $ 6.8 B
Grab is a mobile ride-hailing platform offering booking services for taxis operating throughout Southeast Asia. After its success with taxis, Grab later expanded to private car services (GrabCar), motorcycle taxis (GrabBike), last mile delivery (GrabExpress), ride sharing (GrabShare) and food delivery (GrabFood), also offering online payment services and solutions.
2. Lazada

Website: lazada.com – Industry: e-commerce – Total funding: $ 4.2 B
Lazada is the leading e-commerce platform in Southeast Asia, present in Indonesia, Malaysia, the Philippines, Singapore, Thailand, and Vietnam. It helps more than 100,000 local and international sellers and 2,500 brands reach the 600+ million consumers in the region.
3. Sea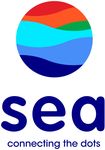 Website: seagroup.com – Industry: games, e-commerce, fintech – Total funding: $ 1.3 B
Sea is an internet company operating three platforms across digital entertainment (Garena), e-commerce (Shopee), and digital financial services (AirPay), primarily focusing on Greater Southeast Asia: Indonesia, Taiwan, Vietnam, Thailand, the Philippines, Malaysia, and Singapore. Sea has launched its IPO in 2017 in the New York stock exchange.
4. AirTrunk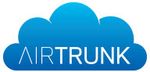 Website: airtrunk.com – Industry: telecommunications – Total funding: AUD 1.3B (~$ 940 M)
AirTrunk designs, builds, and operates hyper-scale data centers in the Asia Pacific market. AirTrunk aims at combining world-leading design and regional insight to become more cost-efficient, scalable, and available.
5. PropertyGuru

Website: propertygurugroup.com – Industry: real estate portals – Total funding: SGD 440 M (~$ 321 M)
PropertyGuru is the leading online property company in Asia, proposing rental and sale listing portals and mobile apps in Southeast Asia, across Singapore, Malaysia, Thailand, Indonesia, and Vietnam.
6. Trax

Website: traxretail.com – Industry: image recognition – Total funding: $ 286.7 M
Trax provides image recognition solutions for the retail industry. The Trax platform provides in-store execution tools, market measurement services, and data science to improve points of sale.
7. Bigo

Website: bigo.tv – Industry: broadcasting – Total funding: $ 272 M
Operating the Bigo Live app, Bigo is a mobile live streaming community allowing people to show their talents and meet interesting people. Especially active in the gaming community, Bigo Live is popular with young people aged 18 to 25, gathering a community of about 30 million monthly active users, according to the company.
8. ONE Championship

Website: onefc.com – Industry: sports events – Total funding: $ 266 M
ONE Championship is the largest sports media in Asia. ONE Championship hosts some of Asia's greatest sports entertainment events for martial arts.
9. TenX

Website: tenx.tech – Industry: cryptocurrencies – Total funding: $ 159.1 M
TenX is a company specializing in cryptocurrency payments. It provides cards and wallets to enable the spending of Bitcoin, Ethereum, and Litecoin anytime and anywhere.
10. MyRepublic

Website: myrepublic.net – Industry: telecommunications, internet service provider – Total funding: $ 155.6 M
MyRepublic is a telecom company offering internet access and broadband-based services to Singaporean consumers and businesses in Singapore, notably proposing cloud-based services and internet-enabled devices.
11. Sunseap

Website: sunseap.com – Industry: clean energy – Total funding: $ 152.3 M
Sunseap is specialized in solar and clean energy with solutions in funding, development, designing, engineering, and construction. Positioned in wholesale and retail, Sunseap provides both solar leasing and a clean electricity supply.
12. Thessa Therapeutics

Website: tessatherapeutics.com – Industry: biotechnologies – Total funding: $ 130 M
Tessa Therapeutics is an international biotechnology company aiming at revolutionizing the treatment of cancer. The scientific vision of Thessa Therapeutics is to redirect the body's anti-viral immune response to recognize and kill cancer cells.
13. Carousell
Website: sg.carousell.com – Industry: e-commerce – Total funding: $ 126.8 M
Carousell is a consumer-to-consumer marketplace app for a diverse range of products in 29 categories, including cars, lifestyle gadgets, and fashion accessories. It operates in Singapore, Taiwan, Hong Kong, and Australia.
14. Ninja Van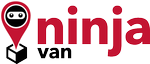 Website: ninjavan.co – Industry: logistics – Total funding: $ 117.5 M
Ninja Van is a logistics company, providing next-day deliveries for e-commerce companies in Southeast Asia. They rely upon routing software to control assets while building hardware and infrastructure for last-mile delivery.
15. Astroscale

Website: astroscale.com – Industry: aerospace, environment – Total funding: $ 117 M
Astroscale is a space company aiming at solving and developing space debris removal services. Astroscale has opened offices in Japan and the U.K. to spread its contribution to a more sustainable space environment.
16. KyberNetwork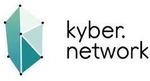 Website: kyber.network – Industry: cryptocurrencies – Total funding: $ 106 M
KyberNetwork provides a platform allowing the exchange and conversion of digital assets, payment APIs, a contract wallet of cryptocurrencies and tokens, and crypto derivatives trading.
17. Zilingo
Website: zilingo.com – Industry: e-commerce, fashion – Total funding: $ 81.9 M
Zilingo is a fashion and lifestyle online marketplace allowing both companies and individuals to sell their products in Thailand, Singapore, Indonesia, Hong Kong, Malaysia, and Australia.
18. Carro

Website: carro.sg – Industry: e-commerce, second-hand cars – Total funding: $ 78 M
Carro is an online used car marketplace. It aims at improving transparency, trust, and convenience to both the car buyer and seller in Singapore.
19. MC Payment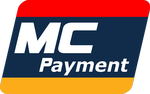 Website: mcpayment.com – Industry: fintech – Total funding: $ 67 M
Mobile Credit Payment is a company specialized in electronic transaction processing. It provides a secure, international payment processing platform, enhanced with innovative technology to merchants and customers.
20. Republic Protocol

Website: republicprotocol.com – Industry: fintech – Total funding: $ 65.3 M
Republic Protocol is a decentralized network utilizing secure multi-party computation to match orders without exposing the price, or volume, of the orders. It facilitates trade over the Bitcoin and Ethereum networks.
Here are the top 20 best-funded startups from Singapore. Did we forget any? Did you buy any product or service from them? Which one do you think provides the most useful product? Let us know in the comments below!