Education is a major concern in most countries and a key issue in Southeast Asia where many countries have a very young population. With the integration of the ASEAN Socio-Cultural Community, education will also be a major factor to bring ASEAN countries closer together in the coming years and decades.
Having modern university dispensing quality knowledge to a large part of the youth is a critical milestone for the education of the ASEAN population and bridging the skills gap needed for the ASEAN labor market. Besides, universities also play a major role in executive education, helping companies and professionals remain up to date with the latest skills and techniques all the way through their evolution.
Singaporean education leading ASEAN
With heavy investments expected in education in the coming years, Southeast Asian countries are gearing towards better education and research to better train future workers and spur science and technologies. Though most ASEAN countries still have much to do to reach international higher education standards, Singapore stands out as a regional model for education.
Shanghai universities ranking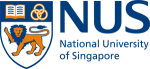 Delivering world-class teachings to a large number of Singaporean and foreign students, the National University of Singapore (NUS) has been ranked 83 in the world's top 100 universities in the Shanghai ranking 2016.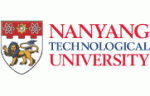 This benchmark global ranking focuses on quality of education, quality of faculty, research output and per capita performance. With these criteria, the Nanyang Technological University of Singapore is also well placed in the 101-150 range of global best universities.
In the Shanghai ranking for Southeast Asia, Malaysia comes after Singapore with three universities ranked among the the 401-500 range:
Times Higher Education Asia ranking
Aside the famous Shanghai ranking other well-recognized universities rankings highlight the lead of the two Singaporean universities too. In its top 200 Asian universities, the Times Higher Education ranking focuses on teaching, international outlook, research, citations and industry income criteria.
The two Singaporean universities also come out as leaders in the continent, but this list also ranks well some Malay, Thai and Indonesian universities:
Several other universities rankings also provide some insights for the quality of education, faculty and research in Southeast Asia. Among them, the QS Asia university rankings can be remarked as it details more information on the continent's top 350 universities. It especially includes more information on institutions of Indonesia, the Philippines, Vietnam and Brunei.