eBook: Succeed online in Singapore
Guide to digital Singapore and pro tips
9.90 USD
Analyze the right data,
implement the right tactics,
get the right advice,
make the right decisions.
Description
This eBook will provide you the right data for your digital marketing strategy and help you implement the right tactics for your online success in Singapore.
It will help you evaluate your digital marketing budget through detailed overviews of advertising prices in Singapore for top keywords and key marketing segments on the leading digital marketing platforms: Google and Facebook.
It will allow you to appraise your own potential to sell your products and services directly via your website, compare your operations or select the right third-party platforms by presenting you a list of the top e-commerce websites in Singapore and estimated traffic.
It will help you get inspiration and define the most interesting activities, models or partners for your social media presence through convenient lists of the top Facebook pages and Twitter accounts of Singapore.
It will present you the most successful bloggers of Singapore to get inspiration and refine your own value-proposition, also allowing you to quickly select the ones to get in touch with, to follow and maybe collaborate for content creation and link-building.
It will save you tens of hours in research and analysis and provide you useful and actionable professional tips along the way to become more efficient in your digital marketing activities.
Table of Contents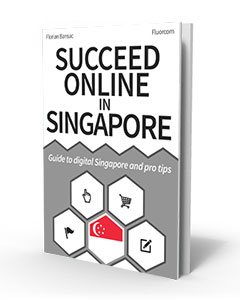 Understanding digital marketing – page 3
PRO TIP: On-site optimization for WordPress – page 3
Helping you conquer internet in Singapore – page 4
Overview of the Singaporean digital landscape – page 5
Key digital numbers of Singapore – page 5
PRO TIP: Adapt to your budget and resources – page 5
Evaluate the costs of advertising online in Singapore – page 7
PRO TIP: Mind your landing page – page 7
Advertising on Google in Singapore – page 7
Popular keywords results on Google in Singapore – page 8
PRO TIP: Focus on keywords that convey intent – page 8
Advertising on Facebook in Singapore – page 9
Reach for key market segments on Facebook in Singapore – page 9
PRO TIP: Target and focus on direct benefits – page 10
Use and learn from e-commerce platforms of Singapore – page 12
Top 10 e-commerce sites in Singapore – page 12
5 more e-commerce sites in Singapore – page 19
PRO TIP: Learn the ins and outs of your platform(s) – page 20
Understand and master social media management in Singapore – page 21
PRO TIP: Focus, define a strategy and adapt – page 21
Top 30 Facebook pages of Singapore – page 22
Top 50 Twitter accounts of Singapore – page 23
Follow and reach top bloggers of Singapore – page 28
PRO TIP: Succeed at blogger outreach – page 28
Top 50 blogs from Singapore – page 29
30 more top blogs from Singapore – page 46
About the author – page 48
File details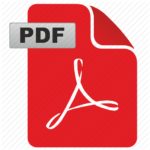 Type: PDF document
Size: 7.28 Mo
Pages: 48
Author: Florian Bansac
Editor: Fluorcom