A small nation on the island of Borneo, Brunei is an oil rich sultanate in the middle of Southeast Asia. With a small population of less than half a million people, Brunei is very dependent on its well-developed oil and gas industry, and aims at the diversification of its economy.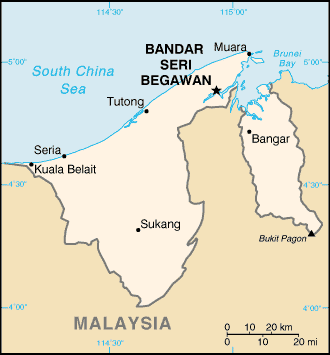 Official country name: Nation of Brunei, Abode of Peace (Negara Brunei Darussalam)
Capital: Bandar Seri Begawan
Total Area: 5,765 km²
Government: Unitary Islamic absolute monarchy
Currency: Brunei Dollar – BND
Fixed Exchange Rate: 1 Brunei Dollar = 1 Singapore Dollar
Drives on the: left
Calling Code: +673
Internet TLD: .bn
Demographics
Population: 417,200 (July 2015 Estimate)
Population Density: 72.11/km²
Official Languages: Malay, English (recognised)
HDI: 0.856 (very high)
Ethnic Groups: (2004)

66.3% Malays
11.2% Chinese
3.4% Indigenous Borneans
2.3% Indians
16.8% other
Taxes in Brunei
Aiming at helping local businesses and attracting foreign companies, the Bruneian government has implemented a very competitive tax system, which however sets the oil and gas industry aside.
Key economic data of Laos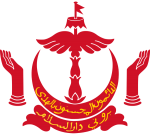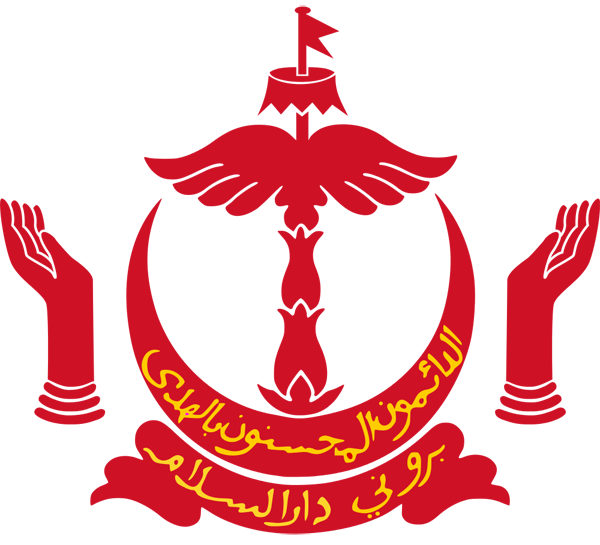 GDP (PPP): USD 33.376 Billion (2016 Estimate)
GDP per Capita (PPP): USD 80,000
GDP (Nominal): USD 13.002 Billion (2015 Estimate)
GDP per Capita (Nominal): USD 30,933
GDP Growth: -2.3% (2014)
GDP by sector: (2010)

agriculture: 0.7%
industry: 73.3%
services: 26%

Labor force: 188,800 (2008)
Labor force by occupation: (2003)

agriculture 4.5%
industry 63.1%
services 32.4%

Unemployment: 3.7% (2010)
Inflation: 1.2% (2010)
Main industries of Brunei
Though it aims at diversifying its economy, Brunei is heavily dependent on the oil and gas industry. The authorities have however launched an ambitious plan to diversify the economy and develop the capital, Bandar Seri Begawan.
petroleum
petroleum refining
liquefied natural gas
construction
Brunei digital
Very well connected, the penetration of digital and mobile technologies in Brunei is very high.
Brunei trade data
With relatively high trade volumes compared to its size, Brunei is very dependent on oil and gas exports and imports.
Exports: USD 10.670 Billion (2008)
Main Export Partners: (2012 Estimate)
Japan 46.5%
South Korea 15.5%
Australia 9.3%
India 7.0%
New Zealand 6.7%
Imports: USD 12.055 Billion (2007)
Main Import Partners: (2012 Estimate)
Singapore 26.3%
China 21.3%
United Kingdom 21.3%
Malaysia 11.8%
Recent Resources
The tax regime of Brunei is generally considered to be very accommodating compared to many other countries: corporate taxes rates are rather low, and no valued added or personal income tax are levied. Some special regimes are however applied in particular cases and industries, such as the oil and gas sector.

Bandar Seri Begawan, capital of Brunei, is expecting to see its population of about 200,000 people in 2014 triple by 2035. Integrated in a vision to develop and diversify the Bruneian economy, Bandar Seri Begawan's development master plan defines objectives that will enable businesses to anticipate its expansion.

Some maps might come in handy to illustrate your point in your website or blogs, so here is a collection of some free maps available around the web for South East Asia and each of the 10 ASEAN countries: Brunei, Cambodia, Indonesia, Laos, Malaysia, Myanmar, the Philippines, Singapore, Thailand and Vietnam.