With a renewed economic dynamism, Cambodia has started a new growth cycle. Growing from an economy that is very dependent on raw materials and tourism, Cambodia is now engaged towards industry and export.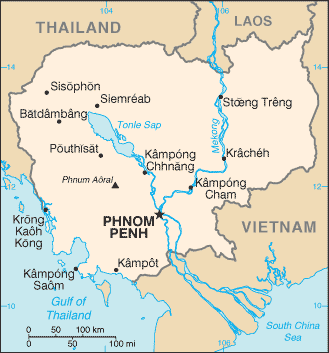 Official country name: Kingdom of Cambodia
Capital: Phnom Penh
Total Area: 181,035 km²
Government: Unitary dominant-party parliamentary elective constitutional monarchy
Currency: Riel – KHR
Drives on the: right
Calling Code: +855
Internet TLD: .kh
Demographics
Population: 15,957,223 (July 2016 Estimate)
Population Density: 81.8/km²
Official Languages: Khmer
HDI: 0.563 (medium)
Ethnic Groups: (2013)

97.6% Khmer
1.2% Chams
0.1% Vietnamese
0.1% Chinese
0.9% Other
Taxes in Cambodia
Aiming at helping local businesses and foreign companies, the Cambodian government has set an attractive tax system.
Key economic data of Cambodia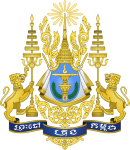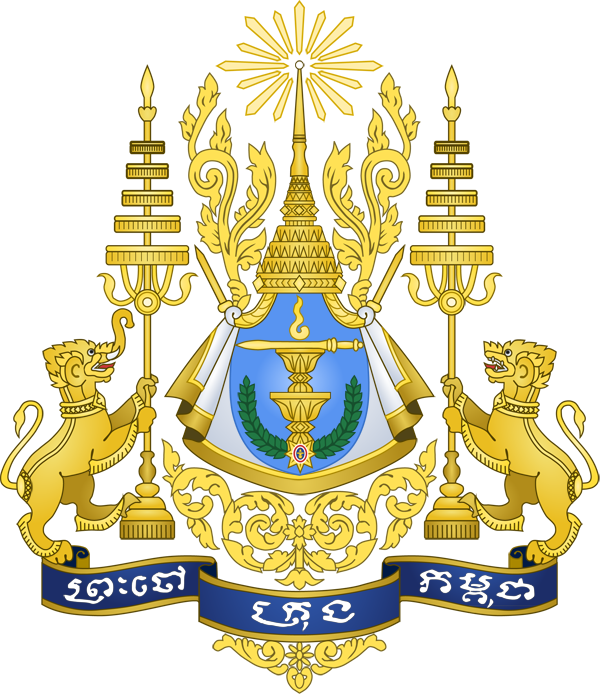 GDP (PPP): USD 64.405 Billion (2017 Estimate)
GDP per Capita (PPP): USD 4,022
GDP (Nominal): USD 20.953 Billion (2017 Estimate)
GDP per Capita (Nominal): USD 1,308
GDP Growth: 7% (2016)
GDP by sector: (2012 Estimate)

agriculture: 34.7%
industry: 24.3%
services: 41.0%

Labor force: 8.8 million (2010)
Labor force by occupation: (2010)

agriculture 57.6%
industry 15.9%
services 26.5%

Unemployment: 3.5%
Inflation: 4.1%
Main industries of Cambodia
The Cambodian economy's renewed dynamism stimulates the construction sector; its gaming sector, growing industry, agricultural and natural resources complete the country's activity. These come in addition to a strong tourism sector, notably attracted by the world famous UNESCO World Heritage sites of Cambodia.
Construction
Casino gaming
Cement
Fishing
Garments
Gem mining
Rice milling
Rubber
Textiles
Tourism
Wood products
Cambodia digital
The improving infrastructures and spread of mobile phones have helped Cambodians to access the Internet and digital services.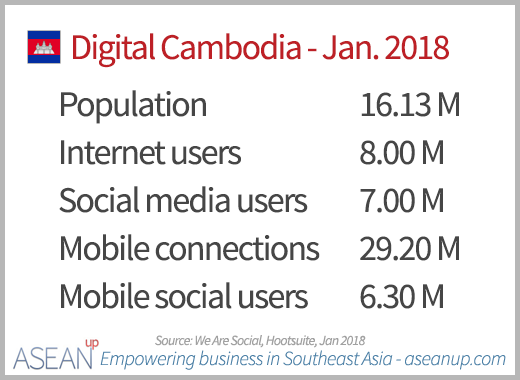 Cambodia trade data
With low trade volumes, Cambodia aims at more trade through the development of industry and improved exploitation of natural resources.
Exports: USD 8.433 Billion (2012)
Export Goods:
clothing
timber
rubber
rice
fish
tobacco
footwear
Main Export Partners: (2012 Estimate)
United States 32.7%
United Kingdom 8.4%
Germany 7.7%
Canada 7.7%
Singapore 6.6%
Vietnam 5.8%
Japan 4.7%
Imports: USD 8.840 Billion (2012)
Import Goods:
petroleum products
cigarettes
gold
construction materials
machinery
motor vehicles
pharmaceutical products
Main Import Partners: (2012 Estimate)
Thailand 27.2%
Vietnam 20.0%
China 19.5%
Singapore 7.1%
Hong Kong 5.9%
South Korea 4.3%
Recent Resources
A set of maps of Cambodia may be useful to detail ideas or projects for your website or blog, or to create your own maps. Here is a collection of copyright or royalty free, labelled and blank maps of Cambodia to be used directly as is, or to be elaborated upon to create beautiful modern …

Though Cambodia is the least developed country of ASEAN in economic terms, it is nonetheless on a track to rapid development thanks to new investments and business activity. This series of infographics presents key demographic and economic data of Cambodia, together with comparisons with ASEAN and world-leading countries.

Symbols of its ancient and rich culture, two sites in Cambodia have been classified by the UNESCO as World Heritage sites for Humanity. Cambodia has one of the world's most famous World Heritage Site with the temples of Angkor in the surroundings of Siem Reap, in addition with the Hindu temple of Preah Vihear.

Cambodia is a business-friendly country, with a progressive but low income tax, a low corporate income tax and low equivalent to VAT which make it attractive for work and business. Other taxes are also in the lower range, further enabling professionals and companies to consider Cambodia for their operations.

Google has just created an amazing resource to explore the temples of Angkor with a special "Street View" website of Google Maps. In this first-person 3D reconstructionfrom assembled pictures, anyone can visit the most famous temples of Siem Reap and view in great details their amazing architecture and art as if they were there.

A series of challenges affecting China, Thailand and Vietnam have attracted investments in factories in Cambodia, stimulating the economy, the rise of wages and development of skilled labor. This video from Bloomberg presents the interests and benefits of the developing manufacturing sector in Cambodia.

Some maps might come in handy to illustrate your point in your website or blogs, so here is a collection of some free maps available around the web for South East Asia and each of the 10 ASEAN countries: Brunei, Cambodia, Indonesia, Laos, Malaysia, Myanmar, the Philippines, Singapore, Thailand and Vietnam.