The second largest economy in Southeast Asia after Indonesia, Thailand is conveniently located to be a hub for continental ASEAN. A regional leader in tourism, automotive, electronics, Thailand has shown a resilient economy despite going through tensed political situations in recent years.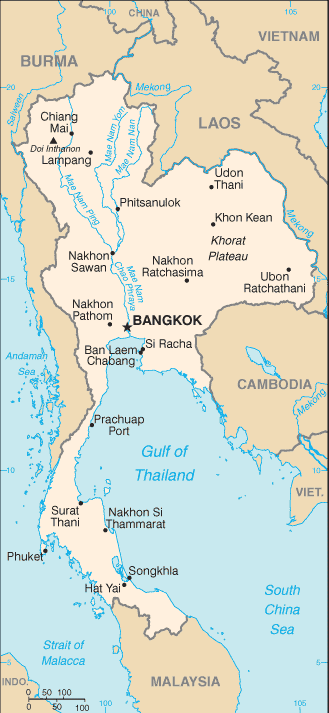 Official country name: Kingdom of Thailand
Capital: Bangkok
Total Area: 513,120 km²
Government: Unitary parliamentary constitutional republic
Currency: Baht, ฿ – THB
Drives on the: left
Calling Code: +66
Internet TLD: .th
Demographics
Population: 67,959,000 (2015 Estimate)
Population Density: 132.1/km²
Official Languages: Thai
HDI: 0.740 (medium)
Ethnic Groups: (2009-2011)

Thai

34.1% Central Thai
24.9% Khon Isan
9.9% Khon Muang
7.5% Southern Thai

14% Thai Chinese
12% Others
The Thai business environment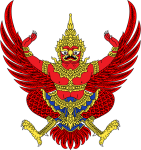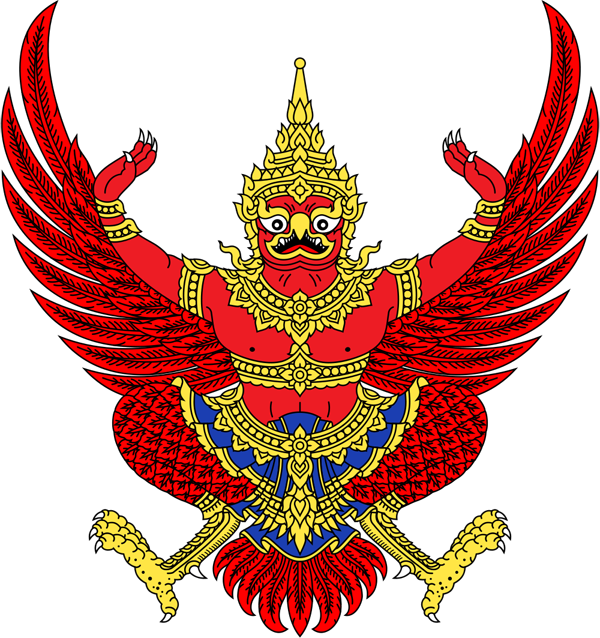 Long ranked as one of the fastest growing countries in Southeast Asia, Thailand has conquered its place as one of its top exporters. Now led by services and industry, Thailand is nonetheless also a regional hub for many industries and a leader in the production and export of several agricultural commodities and transformed products.
Though politics have been somewhat unstable, Thailand has recovered after a short downturn, with the resilience of the tourism industry and the countries' largest companies. New set towards modernization with "Thailand 4.0" policies, Thailand remains attractive for foreign businesses thanks to its low taxes and relatively business-friendly environment.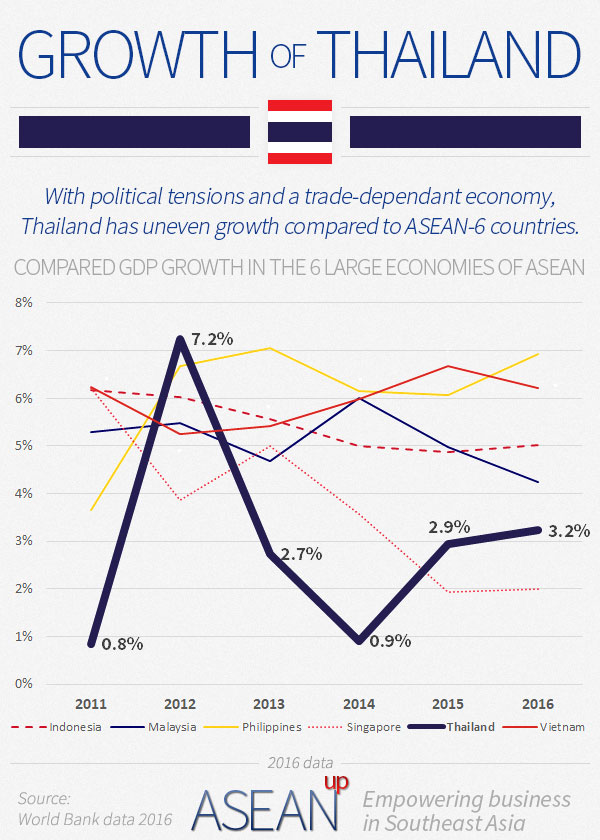 Key economic data of Thailand
GDP (PPP): USD 1.152 Trillion (2016 Estimate)
GDP per Capita (PPP): USD 16,706
GDP (Nominal): USD 409.724 Billion (2016 Estimate)
GDP per Capita (Nominal): USD 5,938
GDP Growth: 3.2% (2016)
GDP by sector: (2012)

agriculture: 8.4%
industry: 39.2%
services: 52.4%

Labor force: 39.41 million (2012)
Unemployment: 0.9% (2014)
Inflation (2012):

3.02% (Headline)
2.09% (Core)
Key sectors of Thailand
Thanks notably to massive foreign investments, especially from Japanese companies, Thailand has become a regional hub for the automotive industry.  It is also a large production center for electric and electronic applicances and components, which are exported all over the world.
A leader in the production and export of several agriculture commodities, such as rice, rubber and fishery products, Thailand is primarily a service economy with a strong financial sector.
Thailand is a leader for tourism in Southeast Asia in terms of numbers of foreign tourists arrivals. With Bangkok, a global capital with rich heritage, world famous islands and beaches, jungles and wild nature and famous UNESCO world heritage sites, Thailand is a world-famous destination, long promoted as "Amazing Thailand". 
Main industries of Thailand
automobiles and automotive parts (11%)
financial services (9%)
electric appliances and components (8%)
tourism (6%)
cement
auto manufacturing
heavy and light industries
appliances
computers and parts
furniture
plastics
textiles and garments
agricultural processing
beverages
tobacco
Thailand 4.0 expanding in digital
With strong enthusiasm from the Thai for digital and mobile technologies, Thailand shows some of the region's strongest engagement in social media. Taking profit from these trends, the Thai authorities are thus increasing their support to startups with the ultimate goal of modernizing the economy through their vision "Thailand 4.0".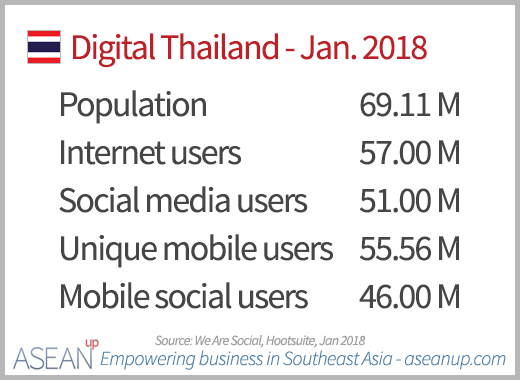 Thailand for professionals and work
With a tropical climate, welcoming population and well-developed infrastructures, Thailand provides a very pleasant environment to foreigners willing to work in the country. Though several industries and jobs are prohibited to foreigners, salaries for locals and expats are in the average of Southeast Asia.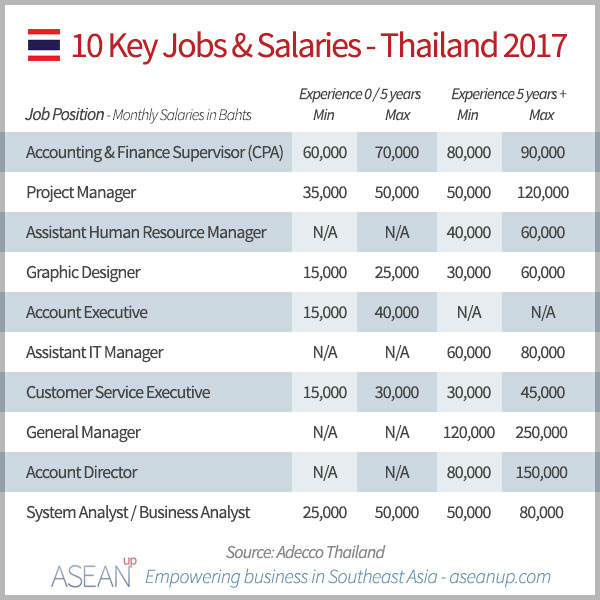 Thailand trade data
Thailand's economy relies a lot on export, especially for the automotive and electronics sectors as well as agricultural commodities. Though the authorities are trying to reduce this dependence, the country's economic activity is heavily impacted by its trade partners' activity.
Exports: USD 214.37 Billion (2015 Estimate)
Export Goods:
textiles
footwear
fishery products
rice
rubber
jewelry
automobiles
computers and electrical appliances
Main Export Partners: (2015 Estimate)
United States 11.2%
China 11.1%
Japan 9.4%
Hong Kong 5.5%
Malaysia 4.8%
Australia 4.6%
Vietnam 4.2%
Singapore 4.1%
Imports: USD 202.65 Billion (2015 Estimate)
Import Goods:
Capital and intermediate goods
raw materials
consumer goods
fuels
Main Import Partners: (2015 Estimate)
China 20.3%
Japan 15.4%
United States 6.9%
Malaysia 5.9%
UAE 4.0%
Recent Resources
The second-largest economy of Southeast Asia with one of the most engaged populations online, Thailand is already a well-developed market for e-commerce. Many brick-and-mortar brands and pure e-commerce players are competing for market share, with regional and national players fighting for digital consumers.

Using great pictures is critical for marketing collateral to display a professional and appealing message to potential customers. These 40 free, high-definition stock pictures of Thailand will be a great help for you to design websites and brochures, especially for businesses in tourism and travel, real estate, food, luxury…

Some quality maps of Thailand can come in handy to illustrate ideas or projects for your website or blog, or to create your own maps. Here is a collection of copyright or royalty free, labelled and blank maps of Thailand to be used directly as is, or to be elaborated upon to create beautiful modern …

Though it is the second largest economy of Southeast Asia and still a dynamic market, Thailand has experienced some uneven economic activity in the last few years. This series of infographics illustrate the key demographic and economic data of Thailand, together with some comparisons with other ASEAN and world-leading countries.

Thailand is often referred to as a digital center of Southeast Asia, regrouping many local and foreign bloggers relating their activities online. The following Top 50 blogs from Thailand gathers the most popular blogs from thought-leaders based in Thailand, both in Thai for the local market and English for the international one.

With the fast growth of air traffic, the aerospace industry of Thailand is pushed forward and anticipates good prospects for the coming years. Thailand's airports, airlines, maintenance, repair and overhaul services and manufacturing businesses are all benefiting from this upward trend and encouraged by the authorities.

Whether you are looking for employees to hire or to find a job that suits your profile, knowing the salaries usually granted for certain positions, in certain industries and with a certain level of experience can be very useful. For such purpose, here is a detailed report to assess your HR cost or salary expectations in Thailand.

Gathering historic sites and rich natural parks, Thailand is home to five World Heritage Sites classified by the UNESCO. With remains of ancient capital cities, prehistoric archaeological diggings and natural parks with lush jungles, Thailand's World Heritage Sites are just a few highlights of the country's touristic wealth.

Thailand has the second biggest economy of Southeast Asia and its capital, Bangkok, is one of the largest cities in the world. With unique sights of monuments and Thai architecture, numerous skyscrapers and a dynamic urban development, Bangkok presents an attractive landscape for real estate developers and investors.