Located to the South of China and Taiwan, the East of India and Bangladesh, North of Australia and West of Papua New Guinea, Southeast Asia is a tropical sub-continent of Asia. It is home to several emerging market countries making the region one of the most dynamic in the world, an important driver of the world's economic growth.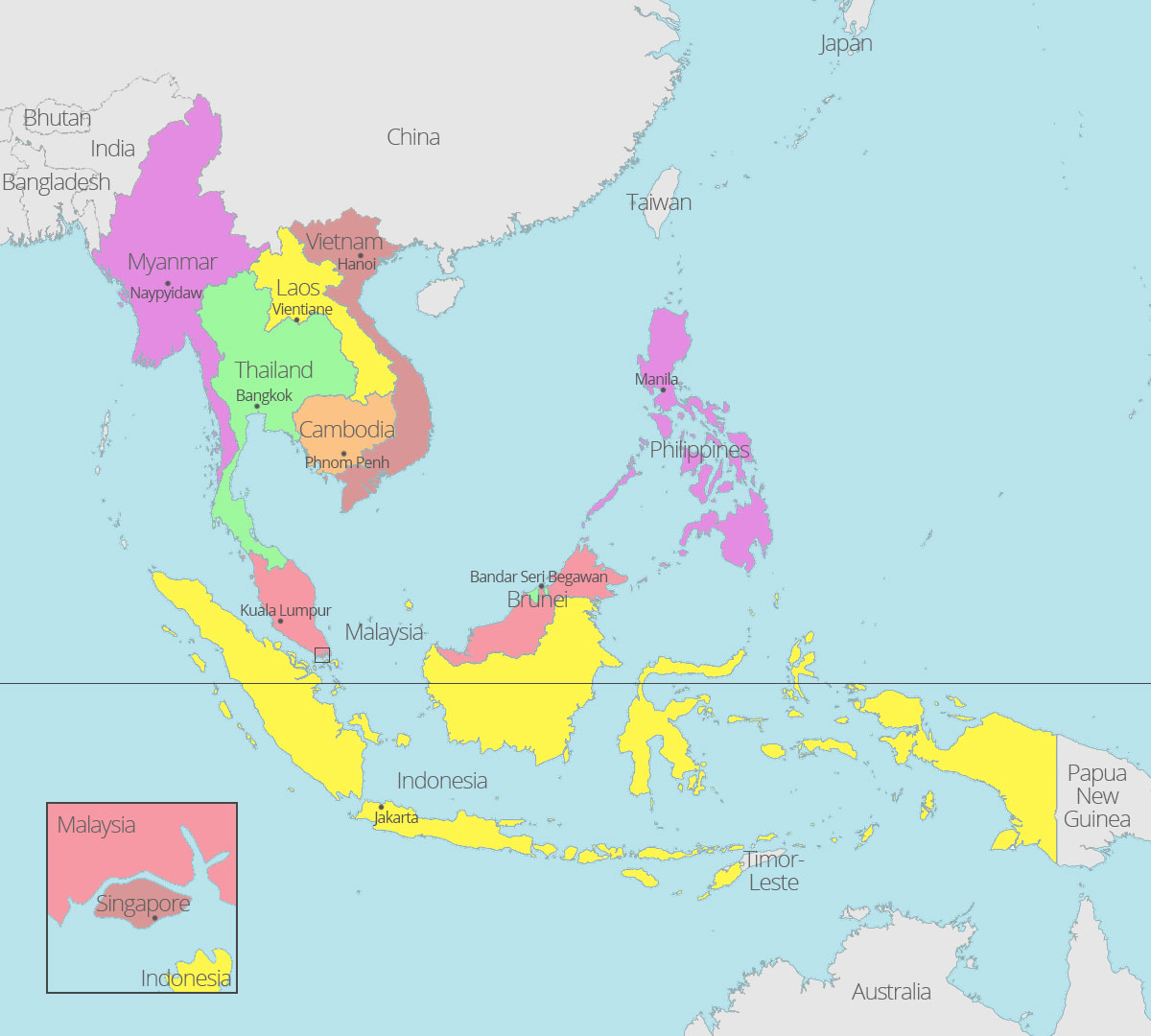 Southeast Asia has a large population of more than 650 million inhabitants. It is a diverse region with rich cultural and natural heritage famous all over the world for tourism and recognized through many UNESCO World Heritage Sites throughout Southeast Asia.
Southeast Asia regroups some of the world's fastest growing economies. Many of its major countries attract the attention from global companies and investors willing to do business in the region and reap the benefits of its growth. To do so, they can notably rely upon the chambers of commerce in Southeast Asia from the world's major economic powers and get informed through several news websites from Southeast Asia in English.
ASEAN – Association of South-East Asian Nations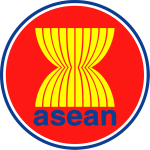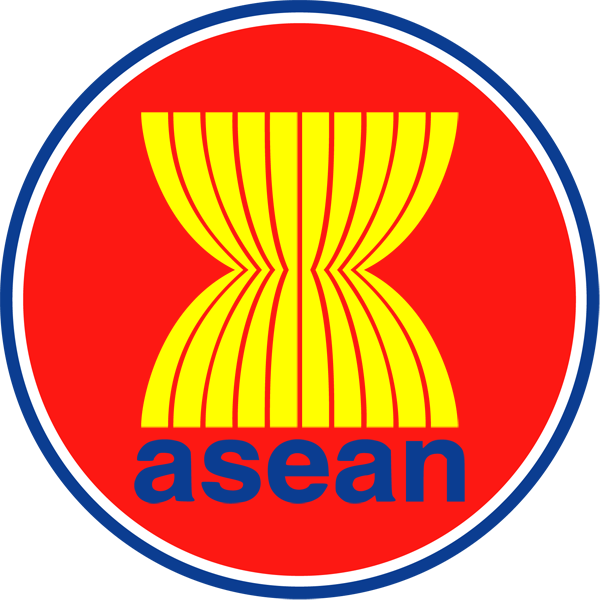 The Association of South-East Asian Nations – ASEAN – is an economic and political organisation of 10 countries located in Southeast Asia: Brunei, Cambodia, Indonesia, Laos, Malaysia, Myanmar (Burma), the Philippines, Singapore, Thailand and Vietnam.
Together they span about 4,46 million km² and gather more that 650 million people which make the ASEAN market very attractive. The 10 ASEAN countries gradually came together to improve common political and economic ties and form a stronger political body as well as an more integrated and larger market.
The ASEAN six majors refers to the six biggest economies of ASEAN in terms of Gross Domestic Product, which are several times larger that the four others:
Indonesia
Malaysia
Philippines
Singapore
Thailand
Vietnam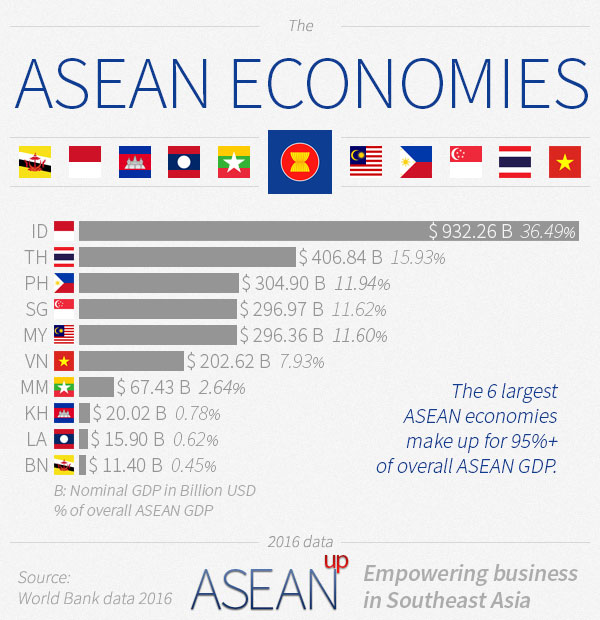 The ASEAN Economic Community
The ASEAN Economic Community – AEC – is a project of economic integration between the ten ASEAN countries that was launched on 31 December 2015. It aims at providing the following advantages to business in the ASEAN economic community.
single market and production base
highly competitive economic region
region of equitable economic development
region fully integrated into the global economy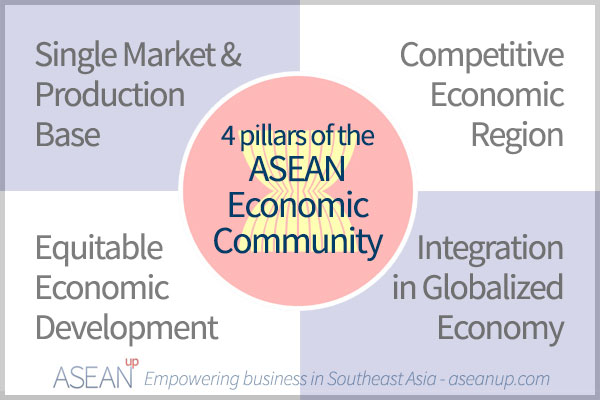 ASEAN plus three
The term ASEAN plus three – ASEAN+3 – refers to the will of East Asian countries to develop further political and economic ties between ASEAN nations and:
Various other meetings with regional and global partners have been coined with other terminology to facilitate discussions with India, Australia, New Zealand, Europe, Russia and the US.
Digital in Southeast Asia
The digital technology sector is currently booming in Southeast Asia, thanks to the rapid development of telecommunications infrastructure and the spread of mobile phones, notably in Indonesia, the Philippines and Vietnam. More mature markets like Singapore and Malaysia are not left aside as they harbor diversified eco-systems for tech startups to grow and providing significant sources of revenues for e-commerce and digital services companies.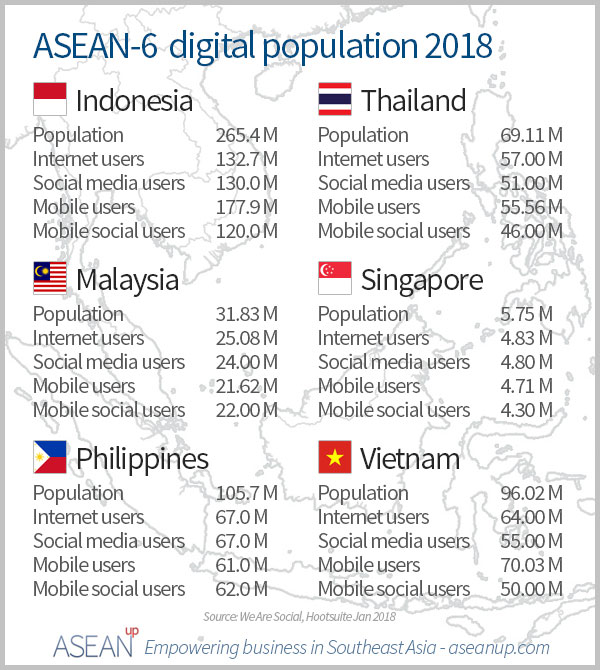 Latest business resources for Southeast Asia
Recent Resources
Southeast Asia is currently experiencing a boom in the technology sector that is led by six unicorn startups. Having become giants in a only a few year, these companies are now regional and global leaders in their respective fields: from e-commerce to ride-hailing, from gaming to travel and digital payments.

Opening a new set of opportunities for ASEAN countries, South Korea is now looking at new ways to develop economic ties in Southeast Asia. As the government scouts for new ways to diversify trade and economic ties, businesses from Southeast Asian countries could find new openings to work with South Korean companies.

Even though it is a developing area, Southeast Asia is already home to tens of billionaires who have built business empires across the region. Having grown their companies by working with their families or as sole entrepreneurs, ASEAN billionaires are at the head of some of the largest corporations of the region.

Though expectations were high, the growth of Southeast Asia's digital economy is beating them all. With more than 330 million internet users and double or triple digits growth in several major markets online, the region is confirming the digital boom with the emergence of a first round of local unicorns.

Good infrastructures are a key to economic activity and development. To boost their growth, ASEAN countries are planning to invest heavily in infrastructures in the coming years: not only will they provide better transport, power and sanitation but also interesting opportunities for suppliers of building materials.

Co-working has emerged as a new and interesting method for independents, startups, entrepreneurs and even certain multinationals to manage their work habits and spaces. Rapidly expanding throughout Southeast Asia, co-working is attracting the appetites of global leaders of this new industry in the region.

Taken as a single entity, ASEAN represents the world's third largest market and one the largest economy. Here are some infographics to dive deeper in international economic and demographic comparisons with the US, EU, China, Japan and India, as well as more details on ASEAN countries relative size and economies.

Cities and urbanization are some of the most important drivers of Southeast Asia's economic dynamism, environmental, societal and cultural change. To better understand the challenge and opportunities they bring, here are 4 infographics summarizing urban trends on the demography and rural exodus in ASEAN.