Taken as a single entity, ASEAN represents the world's third largest market and one the largest economy. Here are some infographics to dive deeper in international economic and demographic comparisons with the US, EU, China, Japan and India, as well as more details on ASEAN countries relative size and economies.
To help you quickly understand the dynamics of ASEAN business and economy with visual illustrations, here is a set of 4 individual infographics. They present information for 2016 from the World Bank data on the share of each member country in the population of ASEAN, the comparisons of their economies as well as the aggregated ASEAN economy and market compared to other major global market and economies: US, EU, China, Japan and India.
For more information on the Southeast Asian population, cities and urban population, be sure to have a look at this other series of infographics on ASEAN demography, top cities and urbanization.
Feel free to use these infographics as needed for your presentations, websites, blogs, illustrations, etc. However, if you do so, please add a link back to this page to help spread this useful information and graphics. Thank you!
ASEAN population
These two graphics present comparisons of the population from within, between the 10 member countries, and from outside, as a single market compared to other major global markets: the US, EU, China, Japan and India.
Share of each country in the population of ASEAN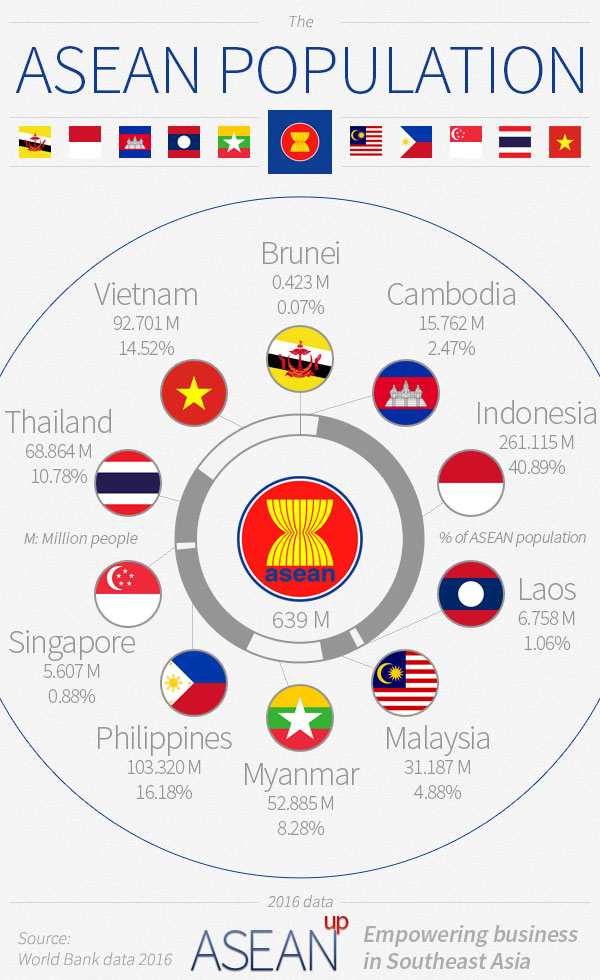 ASEAN market compared to China, India, EU, US and Japan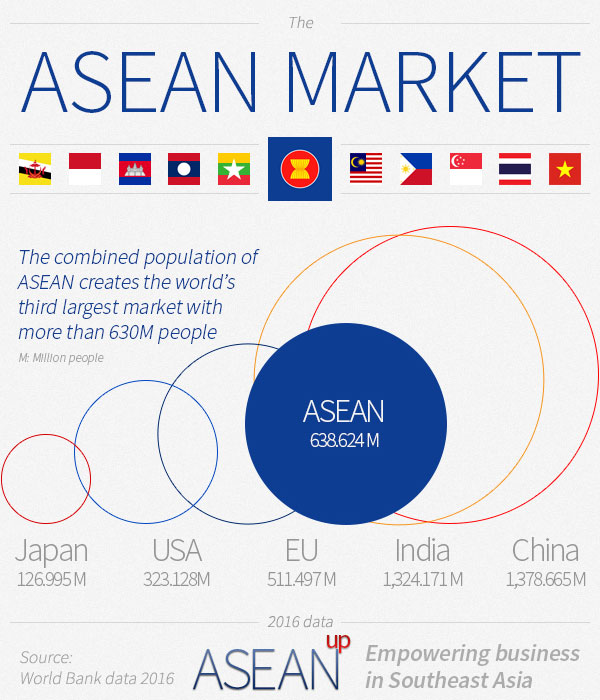 ASEAN economy
These following two visuals show the important differences in size of the economies of the ten ASEAN countries, but also that they form together one of the largest economy in the world, notably larger than India.
Compared GDPs of ASEAN countries
ASEAN economy compared to the US, EU, China, Japan and India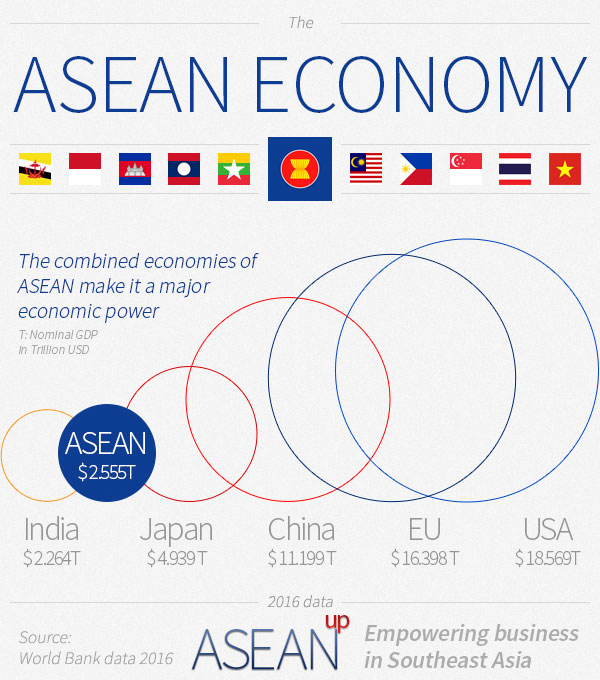 These infographics present the updated data of the 2012 infographic "Why ASEAN: Economy & Demography Infographic" with a focus on each of the main points.