InvestAsian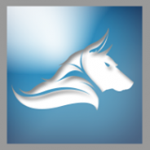 InvestAsian provides stock tips, business news & Asian market trends. It offers consulting services to open offshore accounts and assist businesses in Asia.
Asia will be the largest driver of global growth during the 21st century. InvestAsian's mission is to help businesses and investors around the globe profit from the rise of this dynamic region.
There are lots of financial consultancies out there; what makes InvestAsian unique is its group of experts with diverse backgrounds and located all throughout East and Southeast Asian countries. Together, they possess knowledge of a wide variety of experiences and languages.
This allows InvestAsian's clients to reach more information than they could on their own. For example, if they only speak Indonesian, it may be impossible to analyze the stock markets in Vietnam. InvestAsian has experts on the ground who are constantly networking and finding opportunities for its subscribers and clients so that they can reach information that they would never be able to access otherwise.