Aggregated in Malaysia's FBM KLCI index – the main stock index of Malaysia -, the 30 largest public listed companies individually and collectively influence heavily the economy of Malaysia, Southeast Asia, and the world. This handy list presents these economic giants and their activities, together with useful links.
List of the 30 components of the KLCI index of Bursa Malaysia

Large companies often become Public Limited Companies (PLC) to gain access to capital from stock markets. Limited companies in Malaysia (public or not) have to bear the mention "Berhad", meaning "Limited" to show that their liability is limited to their capital.
In Malaysia, publicly listed companies are quoted in the Bursa Malaysia stock exchange, in charge of the trading of stocks and enforcing rules to ensure proper market conditions. Bursa Malaysia is a member of the ASEAN Exchanges.
To enhance trading and appreciation of the Malaysian market, the stock prices of the thirty largest public listed companies of Malaysia are compiled together to form the FTSE Bursa Malaysia Kuala Lumpur Composite Index – abbreviated FBM KLCI or simply KLCI -, a capitalization-weighted index that is widely accepted as the reference index in Malaysia.
For the latest rankings, check the top companies of Malaysia and many more, including US companies, UK companies, Canadian companies, and Australian companies on the Disfold data platform.
The FBM KLCI index
The real-time quotation of the FTSE Bursa Malaysia Kuala Lumpur Composite Index – FBM KLCI – can be followed from Bursa Malaysia's website and also through the convenient graphical tools from Yahoo Finance, Bloomberg or the ASEAN Exchanges. For more information on the KLCI index and the up-to-date weights of each stock, check the information from the FTSE website.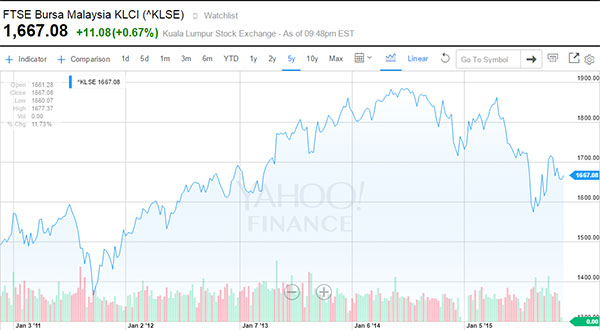 Details of the top 30 largest listed companies of Bursa Malaysia
To provide a good overview of these market leaders, the list of the thirty companies that compose the KLCI index – the thirty largest PLCs of Malaysia -, has been aggregated with presentations of each company's activities, direct links to their websites and stock prices live charts from Bursa Malaysia.
Note that while some of these companies are subsidiaries from the same common group, several of these Malaysian companies, including some of these subsidiaries, are also some of the largest companies in Southeast Asia.
To learn more on the top public listed companies of Southeast Asia, check the lists of top companies in other major ASEAN countries:
Quick links to the top 30 public companies in Malaysia's FBM KLCI
To facilitate browsing in this long list, here are links to go directly to the details of any of the FBM KLCI companies.
For the second semester of 2017, the full detailed list of the constituents of the KLCI is as follows.
AMMB Holdings

Sector: Finance
AMMB Holdings Berhad is a financial services group subsidiary of AmBank Group, one of the largest banking groups in Malaysia. Its core businesses are retail banking, wholesale banking, Islamic banking, and life and general insurance.
Website: ambankgroup.com – Stock code: 1015
---
Astro Malaysia Holdings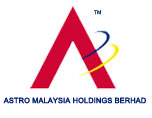 Sector: Media & Publishing
Astro Malaysia Holdings Berhad is a leading integrated consumer media entertainment group in Malaysia and Southeast Asia. Its main business is comprised of four key activities: Pay-TV, Radio, Publications, and Digital Media.
Website: astromalaysia.com.my – Stock code: 6399
---
Axiata Group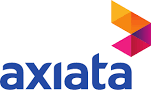 Sector: Telecommunications
Axiata Group Berhad is one of the largest telecommunication companies in Asia with over 260 million customers. Axiata is involved in several mobile operators in Malaysia, Indonesia, Sri Lanka, Bangladesh, Cambodia, India and Singapore and non-mobile telecommunications operations in Pakistan.
Website: axiata.com – Stock code: 6888
---
British American Tobacco (Malaysia)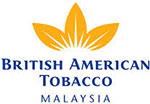 Sector: Tobacco
British American Tobacco Malaysia is the country's largest tobacco company, regrouping a portfolio of successful international brands. It is part of the British American Tobacco Group, one of the largest companies in the United Kingdom and a component of the FTSE 100 index.
Website: batmalaysia.com – Stock code: 4162
---
CIMB Group Holdings

Sector: Finance
CIMB Group is a leading universal bank in ASEAN, one of the largest Asian investment banks and one of the world's largest Islamic banks. It provides services in consumer banking, commercial banking, wholesale banking, Islamic banking, and asset management products and services.
Website: cimb.com – Stock code: 1023
---
Digi.com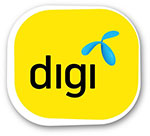 Sector: Telecommunications
DiGi.Com Berhad provides mobile voice, Internet and digital services to 11 million customers in Malaysia. DiGi.com is part of the Telenor Group, a global telecommunications provider from Norway.
Website: digi.com.my – Stock code: 6947
---
Genting

Sector: Conglomerate
Genting Group is a Malaysian holding involved through its investments and subsidiary companies in several countries and sectors, especially: leisure and hospitality (through Genting Malaysia hereafter), plantations and agribusiness, power generation and distribution, exploration and production of oil and gas.
Website: genting.com – Stock code: 3182
---
Genting Malaysia

Sector: Real Estate
Genting Malaysia is involved in the leisure and hospitality business through theme parks, gaming, hotels, seaside resorts, and entertainment. It is notably managing Resorts World Genting, a family resort and destination of choice in Malaysia situated at the peak of Genting Highlands.
Website: gentingmalaysia.com – Stock code: 4715
---
Hap Seng Consolidated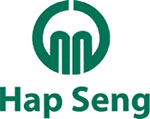 Sector: Conglomerate
Hap Seng Consolidated is a diversified conglomerate operating in six core businesses: plantations, property investment and development, credit financing, automotive, fertilizer trading and building materials in Malaysia, Indonesia, Singapore, and internationally.
Website: hapseng.com.my  – Stock code: 3034
---
Hong Leong Bank

Sector: Finance
Hong Leong Bank is a bank in Malaysia, a member of the Hong Leong Group.
Website: hlb.com.my – Stock code: 5819
---
Hong Leong Financial

Sector: Finance
Hong Leong Financial Group Berhad is a leading banking and financial services holding company involved in banking and financial services, manufacturing, distribution, property, and infrastructure development. Originally from Malaysia, the group has also expanded its activities to Singapore, Vietnam, Hong Kong, Cambodia and China.
Website: hlfg.com.my – Stock code: 1082
---
IHH Healthcare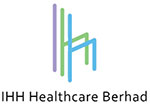 Sector: Healthcare
IHH Healthcare Berhad is a leading international provider of healthcare services in Asia, Central and Eastern Europe, the Middle East and North Africa. IHH Healthcare Berhad is Southeast Asia's largest private health company and the world's second-largest listed healthcare operator by market capitalization.
Website: ihhhealthcare.com – Stock code: 5225
---
IJM Corporation

Sector: Conglomerate
IJM is a conglomerate operating in construction, property development, manufacturing and quarrying, infrastructure concessions and plantations in 10 countries, with a primary focus in Malaysia, India, United Arab Emirates, China, and Indonesia.
Website: ijm.com – Stock code: 3336
---
IOI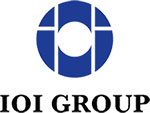 Sector: Plantations
IOI Corporation Berhad, commonly referred to as IOI, is one of Malaysia's biggest conglomerates. Started from industrial gas manufacturing, IOI then expanded into property development (see IOI Properties) and oil palm plantations.
Website: ioigroup.com – Stock code: 1961
---
KLCC Real Estate Investment Trust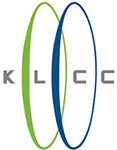 Sector: Real Estate
KLCC Real Estate Investment Trust is an Islamic REIT investing directly and indirectly in Shariah-compliant income-producing portfolio of office, retail, and real estate-related assets in Malaysia and overseas.
Website: klcc.com.my/profile_reit.php – Stock code: 5235SS
---
Kuala Lumpur Kepong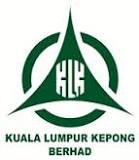 Sector: Plantations
Still strongly centered upon its original core business of plantation (oil palm and rubber) Kuala Lumpur Kepong Berhad is a conglomerate that diversified into resource-based manufacturing (oleochemicals, derivatives, and specialty chemicals), property development and retailing (personal care products, toiletries, and fine foods).
Website: klk.com.my – Stock code: 2445
---
Malayan Banking

Sector: Finance
Malayan Banking Berhad is the holding company of Maybank Group, a universal bank with branches in Malaysia, Singapore and other financial centers such as London, New York, Hong Kong, and Bahrain.
Website: maybank.com – Stock code: 1155
---
Maxis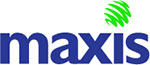 Sector: Telecommunications
Maxis Berhad is a leading communications service provider in Malaysia offering communication products, applications and value-added services for consumers, large enterprises and small and medium business owners.
Website: maxis.com.my – Stock code: 6012
---
MISC

Sector: Shipping
MISC Berhad is the leading international maritime transportation shipping line of Malaysia, involved in ownership and operation of ships and offshore floating facilities, ships construction, repair, and engineering.
Website: misc.com.my – Stock code: 3816
---
Petronas Chemicals Group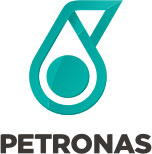 Sector: Petrochemicals & Chemicals
Petronas Chemicals Group Berhad is the leading integrated chemical producer in Malaysia and one of the largest in Southeast Asia, primarily involved in manufacturing, marketing and selling a diversified range of chemical products, including olefins, polymers, fertilizers, methanol, and other basic chemicals and derivative products.
Website: petronaschemicals.com.my – Stock code: 5183
---
Petronas Dagangan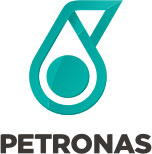 Sector: Energy & Utilities
Petronas Dagangan Berhad is the principal marketing arm of Petronas. Leading retailer and marketer of downstream oil and gas products, PDB delivers innovative products and differentiated services in its four core businesses of retail, commercial, Liquefied Petroleum Gas (LPG) and lubricants.
Website: mymesra.com.my – Stock code: 5681
---
Petronas Gas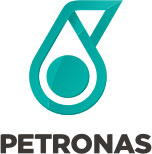 Sector: Energy & Utilities
Petronas Gas Berhad's core businesses are gas processing and utilities and gas transmission. It is also involved in manufacturing, supplying and marketing industrial utility products and in project management and execution of the Sabah-Sarawak Gas Pipeline Project, completed in 2013.
Website: petronasgas.com – Stock code: 6033
---
PPB Group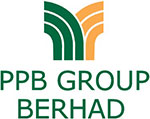 Sector: Food & Beverages
PPB Group Berhad is a diversified conglomerate engaged in food production, agriculture, waste management, film distribution, property investment, and development.
Website: ppbgroup.com – Stock code: 4065
---
Public Bank

Sector: Finance
Public Bank Berhad is a bank based in Kuala Lumpur, Malaysia offering financial services in Malaysia as well as the Asia-Pacific region.
Website: pbebank.com – Stock code: 1295
---
RHB Capital

Sector: Finance
RHB Capital Berhad, known as the RHB Banking Group is a fully integrated financial services group providing financial products and services through RHB Bank and its other main subsidiaries.
Website: rhbgroup.com – Stock code: 1066
---
Sime Darby

Sector: Conglomerate
Sime Darby Berhad is a major Malaysia-based multinational conglomerate involved in 5 core sectors: plantations (palm oil), property, industrial, motors, and energy & utilities.
Website: simedarby.com – Stock code: 4197
---
Telekom Malaysia
Sector: Telecommunications
Telekom Malaysia Berhad is a Malaysian telecommunications company, delivering integrated information and communications group, with a range of communication services and solutions in broadband, data, and fixed-line.
Website: tm.com.my – Stock code: 4863
---
Tenaga Nasional

Sector: Energy & Utilities
Tenaga Nasional Berhad is the largest electric utility company in Malaysia and the largest power company in Southeast Asia. Its core activities encompass the generation, transmission, and distribution of electricity and it operates in Malaysia, Mauritius, Pakistan, India and Indonesia.
Website: tnb.com.my – Stock code: 5347
---
UMW Holdings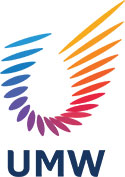 Sector: Conglomerate
UMW Holdings is a leading industrial enterprise with diverse and global interests in the automotive, equipment, manufacturing and engineering, and oil and gas industries. Originally from Malaysia, UMW now also operates in Singapore, Indonesia, Thailand, Myanmar, Vietnam, Papua New Guinea, Australia, Taiwan, China, India, Oman, and Turkmenistan.
Website: umw.com.my – Stock code: 4588
---
YTL Corporation
Sector: Conglomerate
YTL Corporation Berhad is a conglomerate operating in utilities, construction contracting, cement manufacturing, property development and investment, hotel development and management, e-commerce initiatives and internet-based education solutions and services. It is heavily present abroad with activities in the United Kingdom, Singapore, Indonesia, Australia, Japan, and China.
Website: ytl.com – Stock code: 4677
---
Here is a summary of the list of the 30 Malaysian companies in the KLCI index with their name, logo, sector, and stock code.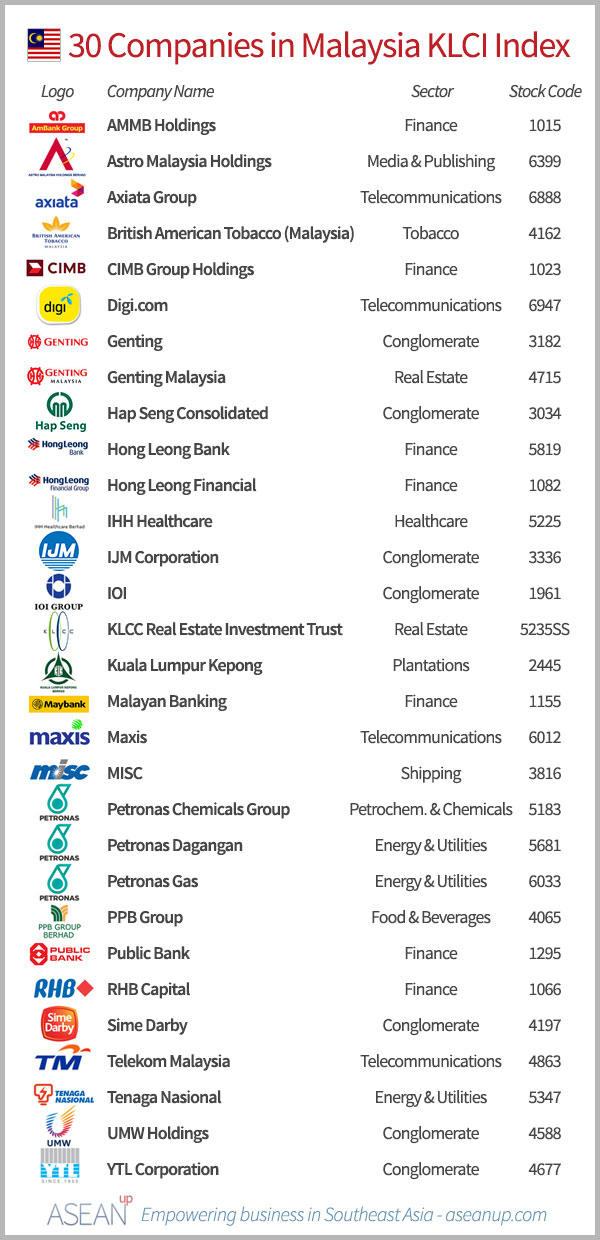 Here are the thirty largest PLC of Malaysia. Did you know about them all? Any idea of how they should continue expanding their activities in Malaysia, Southeast Asia or the rest of the world?