CleanCar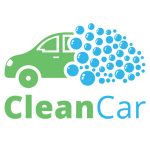 CleanCar is a home car wash booking app in Thailand.
CleanCar is bringing the car wash industry in your phone and help you save time with an Uber-like car wash delivery on demand services.
CleanCar is creating a wide network of car wash delivery partners which will use customized motorcycles (carrying their own water – electricity) to wash a user's car at their place – at their convenient time.
Users just need to book an appointment, setting their desired date – location – car wash package and pay via the app.
Quality results are maintained via mutual feedback and all-day phone customer support.
B2B benefits: Everyone can start their own small local car wash business without needing to search for customers.
B2C benefits: Save countless wasted hours being stuck in traffic jams or waiting at a local car care. Use CleanCar App to book a car wash delivery on demand at any location and pay via the app – leaving feedback.