The Philippines is home to a large population of good English speakers, and therefore of numerous high quality blogs in English. Here are ten bloggers that stand out in the Philippines, if not in the whole world, for the popularity they earned through great contents for travel, food, graphic design, fashion, tech, finance…
Top blogs for consumer reviews and professional tips from the Philippines
One of the advantages of the Philippines is that many people are actually very proficient in the use of English. Thus most of the leading blogs written exclusively in English. It enables them to cater to a much larger global audience than a blog in Tagalog could, and of course facilitate comprehension for all the rest of Southeast Asia.
So here is a selection of ten blogs and bloggers that stand out and relate to business somehow, be it for shopping through their consumer reviews or professional expertise and advice they share. They also may interests many for their personal touch and evident usefulness. Enjoy!
Naldz Graphics – Graphic Design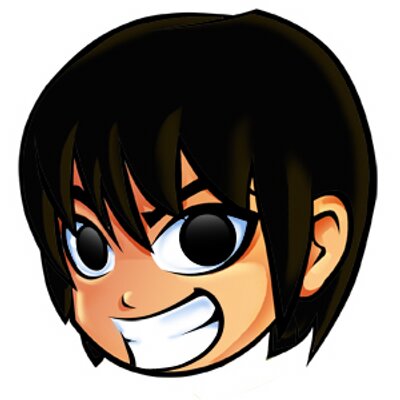 Launched in 2008 by Ronald Bien and co-edited by Ebrian Acerbado, the Naldz Graphics blog provides reviews on the latest trends in graphic, tutorials for Photoshop and graphic editing software, as well as graphic design freebies and WordPress Themes collections. Thanks to the overall quality of the blog, it has become an international reference.
Blog: NaldzGraphics – Twitter: @naldzgraphics
WhenInManila – Leisure, Lifestyle & Travel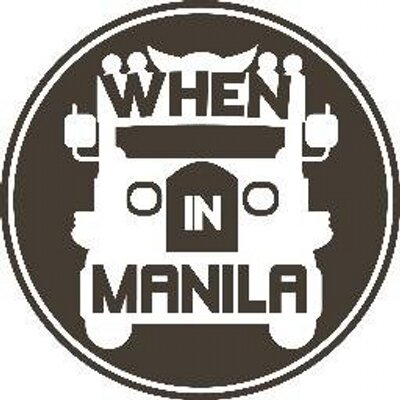 The WhenInManila blog is a leading online media in the Philippines and abroad for food, travel, entertainement, fashion and all things related to leisure and lifestyle. Created by Vince Golangco, WhenInManila's success is such that it is now at the head an enormous online community, counting notably more than 1.2 million fans on Facebook!
Blog:  WhenInManila – Facebook: WhenInManila – Twitter: @WhenInManila
Our Awesome Planet – Food & Travel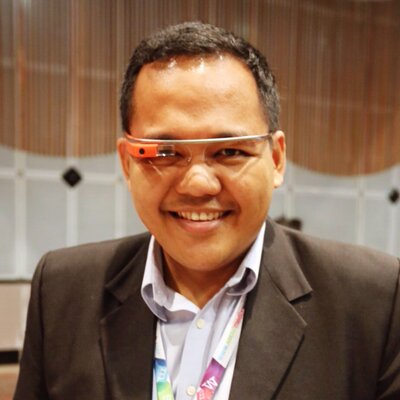 Our Awesome Planet is a blog dedicated to food and travel providing reviews on food and restaurants as well as travel and attractions. Gathering a large social community, the man behind the blog "Our Awesome Planet", Anton Diaz, is a family guy hoping to document his family's culinary and traveling adventures for his sons' future.
Blog: Our Awesome Planet – Twitter: @AntonDiaz
YugaTech – Tech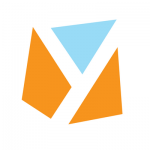 YugaTech is a leading blog in the Philippines on technology reviews and news. It covers topics from software to hardware and gadgets, and cars (!) and gathers a large online community on the various social networks. YugaTech was created in 2005 by the blogger, serial technopreneur and frequent event and media speaker Abe Olandres, also known as "Yuga".
Blog: YugaTech – Twitter: @YugaTech
Camille Co – Fashion, Lifestyle & Travel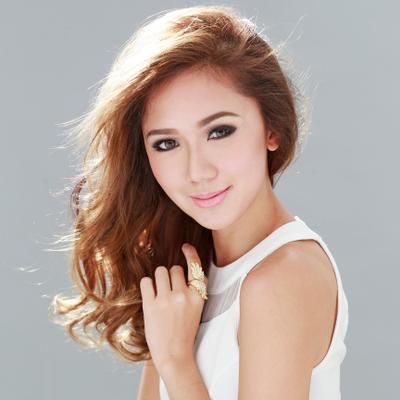 Fashion designer, model and stylist, the beautiful Camille is also the blogger who "tries" to blog quite successfully in her blog "Camille tries to blog". She publishes articles on fashion, travel and lifestyle and spearhead of a large community on several social networks, especially Instagram with about 300,000 followers and Twitter with more than 50,000.
Blog: itscamilleco.com – Instagram: itscamilleco – Twitter: @itscamilleco
Lakwatsero – Travel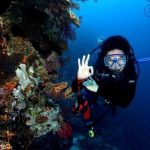 Lakwatsero is the award-winning blog of Angel Juarez: adventurer, sports aficionado, photographer and extensive traveler. He relates his backpacking travels and sportive adventures with beautiful photos and stylish editing. Thanks to his storytelling and photographic talent, his works have been published and recognized many times.
Blog: Lakwatsero – Twitter: @theLakwatsero
The Peach Kitchen – Cooking & Food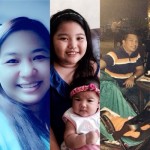 With countless recipes and cooking tips together with beautiful "food-styled" photos, The Peach Kitchen is a gorgeous and mouth-watering blog. Created by the foodie Peachy V. Adarne, The Peach Kitchen relates her culinary endeavors for her husband and daughter, together with some restaurant and food shopping reviews.
Blog: The Peach Kitchen – Twitter: @peachkisses
PinoyMoneyTalk.com – Business & Finance
A leading money, investment and business website in the Philippines, the PinoyMoneyTalk.com was founded in 2005 by James Ryan Jonas. With more than 30,000 registered members, PinoyMoneyTalk.com is a node for those interested in making money from finance to online marketing, from working online at home to stock investing or forex trading.
Blog: PinoyMoneyTalk.com – Twitter: @PinoyMoneyTalk
Tricia Gosingtian – Fashion, Lifestyle & Travel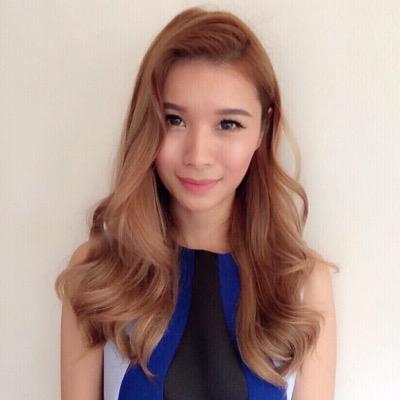 Tricia Gosingtian documents her personal approach to fashion, lifestyle and travel in her eponymous blog. Thanks to her stylish touch, extensive wardrobe and obvious photogenic looks, the gorgeous Tricia has gathered a large community on social media, counting among others about 200,000 followers on both Facebook and Instagram.
Blog: blog.triciagosingtian.com – Facebook: TriciaGosingtian – Twitter: @tgosingtian
Unbox – Tech, Cars & Accessories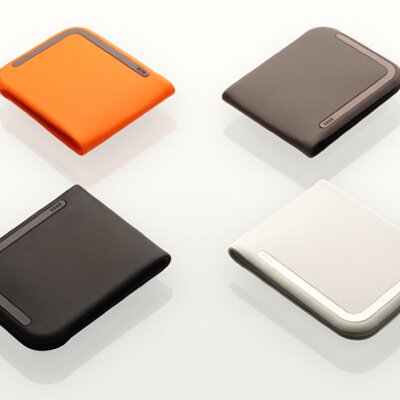 Founded by Carlo Ople, who is also the editor-in-chief, Unbox gathers a team of writers and editors to provide easily understandable, "jargon-free" news and reviews on tech and gadgets, bikes and cars, watches, eye wear and other accessories. With a consumer-minded approach, Unbox gives its opinion on everything that matters to men.
Blog: Unbox.ph – Twitter: @unboxPH
Top bloggers from the Philippines on Twitter
Here we are with the list of a few of the most influential bloggers for business, marketing and shopping in the Philippines. To help you stay informed on their activities, we have created a list together with some other top bloggers from the Philippines active on Twitter.
You can check what they are up to here and follow the whole list to keep in touch with them all at once. Of course don't forget to follow @ASEANUP too! 🙂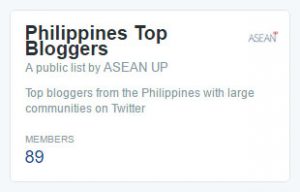 Note: This post is part of series on the top bloggers (in English) in Southeast Asia:
Is the list useful to you? What do you think of our top Philippine bloggers? Any blogger that we missed? Leave your comments!