With the development of its economy and wealth, Southeast Asia is gradually becoming a destination of choice for luxury tourism. Certain venues, attractions and places are already standing out as regional icons for companies and professionals creating new trends and setting new standards in the luxury travel experience.
This video by GO ASEAN presents some of the best experiences offered in Southeast Asia in the luxury travel industry: sea resort, yachting, shopping, nightlife and air travel.
Not only do these trendsetters present a lavish experience to make us dream and inspire the select few for their next holiday, but they also provide professionals and companies with a vision to look up to, emulate, guide them or to bypass in their own activities.
Luxury trendsetters of ASEAN
This selection is useful both for luxury travel professionals and people in a wide array of trades who can be inspired from the experience they provide, their design or decoration and their approach to customer service. Here are more details on each of the five experiences and services/companies presented.
Misool Eco Resort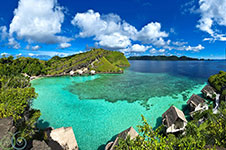 Located in Raja Ampat, in the West Papua province of Indonesia, the Misool Eco Resort was created in a remote uninhabited archipelago. It provides an exclusive tropical heaven in the midst of untouched natural environment and protected scuba diving sites with coral reefs of rich biodiversity for a maximum of 40 lucky guests.
Website: Misool Eco Resort – Facebook – Twitter – Instagram
The Titania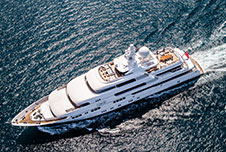 The Titania is a 239′ (73 m) luxury yacht with a crew of 21 people fully geared to deliver an ultimate luxury yachting experience. With a massage and beauty salon, a gym, sauna and jacuzzi among others facilities, the Titatnia is also equipped with jet skis, seadoos and several other sea sports equipments to keep up to 12 guests continuously entertained.
Website: The Titania – Facebook – Twitter
Central Embassy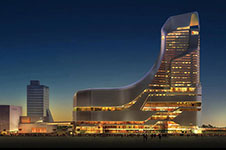 Central Embassy is a luxury retail landmark located in the heart of trendy and affluent district of Ploen Chit in Bangkok. This 37-floor complex aims at revolutionizing the luxury shopping and entertainment experience with 200 stores in an 8-story luxury and lifestyle venue of 70,000 sq.m. of retail floor space.
Website: Central Embassy – Facebook – Instagram
Pangaea & Chaos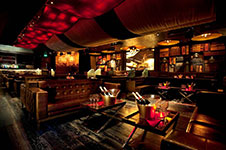 Pangaea is a trendy lounge in Manila's City of Dreams complex, offering an intimate experience of nightlife, with particular ambiance in exclusive rooms. Combined with the Chaos nightclub, they bring a new level of glamour to the night scene of Manila with refined interiors and luxurious decoration.
Website: Pangaea Manila – Facebook – Twitter – Instagram
Website: Chaos Manila – Facebook – Twitter – Instagram
Singapore Airlines Suites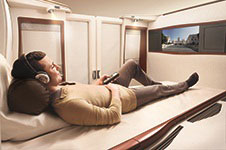 Singapore Airlines has created a premium air travel experience on board its new A380 aircraft to offer distinguished customers a haven of comfort and tranquility. With large private spaces fitted with real beds, an array of entertainment delivered on big LCD screens and gourmet dining, Singapore Airlines Suites sets a new level quality in air transport.
Website: Singapore Airlines Suites – Facebook – Twitter – Instagram
Here is the list of 5 luxury travel trendsetters in Southeast Asia. What do you think of them? Do you know of other companies, products or services that also set a new standard of luxury in the region? Share your thoughts in the comments!