With the spread of mobile devices in Indonesia, ways of consulting and consuming news are changing rapidly. Through new online media, Indonesians from all age groups and socioeconomic categories are adapting their behaviors and engaging into new ways to get informed and entertained.
Indonesia is the most populous country in Southeast Asia and the growing penetration of smartphones, tablets and computers and speed of internet connection greatly impacts its media. Now with more than 132 million internet users, the Indonesian digital population is one of the world's largest, and a very attractive market for all types of media.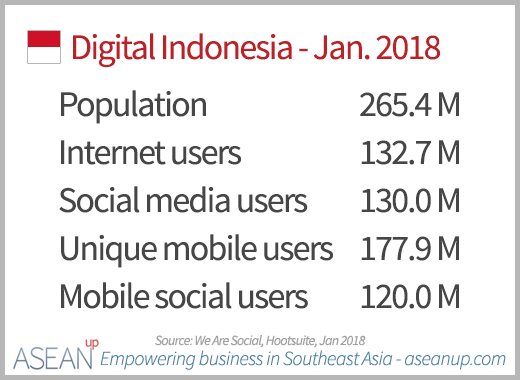 The changing news consumption habits of Indonesia
Though television remains an important media, smartphones are now the primary means of consuming news in Indonesia. Particularly important for urban Indonesians, the use of smartphones to consult news and entertainment has grown to a daily habit for a large part of the population.
In the following slide deck, Baidu Indonesia and GFK dive into these trends with an analysis of news consumers profiles, tastes and habits. From age and sex to socioeconomic status (SES), the study details preferences of consumers segments, with times of use, types of news and entertainment, devices use and a host of interesting data.
This report provides insights for advertisers, news websites and applications interested in the Indonesian market demographics, to help optimize their activities and leverage the breath-taking digital growth of Indonesia.
Indonesia online news consumption study – summary
Research context – slide 2
Research methodology – slide 3
Summary of online news consumption – slide 4
The shift in news consumption habits – slide 6
Online news prevail – slide 7
Hourly consumption by media – slide 8
News consumption by user segments – slide 9
News consumption by topic – slide 11
News topics preferences by age – slide 12
News topics preferences by gender – slide 13
Hourly consumption by week day – slide 15
Hourly consumption by device – slide 16
Frequency of news consumption – slide 17
Frequency of news consumption by consumer segments – slide 18
Frequency of news consumption by news topics – slide 19
Multi-content channels preference – slide 21
Pathway to online news by origin – slide 22
Online advertising preferences – slide 24
Executive summary – slide 26
Presentation from April 2016 by Baidu Indonesia