The coupon and promotions company Flipit has recently entered the Singaporean, Malaysian and Indonesian markets. With a growing footprint in ASEAN, they share some insights on e-commerce and m-commerce in the region from a European perspective, highlighting particularities and local innovations in ASEAN markets.
Differences between ASEAN and EU and take aways
As a diverse region boasting a wealth of different languages, cultures and even alphabets, the Association of Southeast Asian Nations is in many ways quite comparable to the European Union.
The EU and ASEAN share the same goal of making cross-border trade between participating countries as free and easy as possible, but being comprised of 28 and 10 countries respectively, each country has their own fiercely unique cultural identities. As a result, consumer trends and shopping behavior vary widely, which make it particularly interesting for businesses to compare and contrast the EU and ASEAN.
As a European startup recently gone global – with our presence now spanning across five continents – we're now in a position that enables us to reflect and make such comparisons, and in doing so we made some interesting finds that we would like to share. Businesses can learn a lot from what makes trends common across global markets, but more importantly, what makes ASEAN so unique.
Shopping is going mobile around the world
It seems that the entire planet is becoming more and more mobile-focused when it comes to online shopping. EU countries such as Spain are thoroughly immersing themselves in m-commerce culture, and adoption rates are set to rise by 48% in 2015 alone – but no European country can even compare to Southeast Asian markets.
In Southeast Asia, the leading country in m-commerce adoption is Thailand (58.8%) followed by Indonesia (54.9%) – far surpassing Singapore's m-commerce figures (36.7%), despite this country having the highest smartphone penetration in the world.
However, what is particularly interesting is the growth of mobile-first consumers in Asia. Mobile-first internet consumers – shoppers who have skipped the stage of shopping online via desktop computers and jumped directly to shopping on their smartphone – are particularly common in countries like Indonesia, where internet penetration is extremely low (less than 17%) and so shoppers rely heavily on mobile networks for surfing the web.
Mobile data: a chance for ASEAN
Mobile-first markets are currently a predominantly Asian phenomenon but as the rest of the world becomes increasingly mobile-focused, this will likely be the global future.
The privilege of selling to a mobile-first market is that, unlike desktop shopping which may involve several members of a family shopping from one computer, generally only the owner of a smartphone device will use it to do their shopping. This means that retailers can use accumulated data to create a personal profile for their customers, and tailor what they offer to suit that customer's wants and needs.
Therefore, as a mobile-first region, ASEAN has a certain advantage over the desktop-first markets of Europe, and businesses should take advantage of this to try and learn from their customers as much as possible. There are some invaluable insights to be gathered about mobile usage that you would struggle to learn from markets anywhere else in the world, and what's more – with convenience and time-saving pushing people towards mobile shopping, mobile commerce is certainly the future.
The vibrant shopping culture of Singapore
There's no denying that with cities such as London, Paris and Milan in the geographical realm, shopping is a big part of life in Europe. However, what has become clear to us over the years is that shopping 'culture' is certainly stronger in Southeast Asia.
This is particularly the case in Singapore, where myriads of shopping malls (both over and underground) are a big part of the island's landscape, and the social lives of its inhabitants. Malls are precious to Singaporeans, and their air-conditioned interiors are not only used for shopping, but also for eating, socializing and escaping the tropical rains and warm climate.
This compares quite drastically with what we're currently seeing in the US and some parts of Europe, where shopping is often seen as an inconvenient task that few can spare the time for within busy work-life schedules. The convenience of doing all our shopping online is helpful for customers, but harmful for retailers.
In contrast, Singapore has the highest smartphone penetration in the world, but mobile shopping has not impacted in-store sales negatively. Studies suggest that Singaporeans crave choice when it comes to where and how they shop, and like to have multiple options when doing so.
In response to this dual habit for shopping, retailers are heavily investing on cross-channel options that accommodate consumers' desires to shop via mobile and in malls by simply enabling them to do both. For example, "click and collect" services allow shoppers to choose an item online, have it put aside, then simply visit a participating store at a time that suits them to complete their purchase.
Innovating beyond infrastructural bottlenecks of Southeast Asia
With Indonesia being comprised of around 18,300 islands, and only 3.2% of the population owning a credit card, payment and delivery are important issues to manage for any e-commerce company. However, Indonesia being an archipelago also means that the demand for goods in rural areas is high where there are less retailing outlets – making Indonesia a great opportunity for e-commerce to provide shopping convenience in untapped markets.
The most interesting outcome of these infrastructural obstacles is that in certain ASEAN countries have innovated in such ways that they are now ahead of shopping trends. Some payment innovations, for example, now allow shoppers who don't own a credit card to buy phone credit that can be then used as credit for purchasing online using their smartphone. Yet, another reason why m-commerce is so critical in Indonesia!
Popular online retailer Zalora also began offering its customers in Southeast Asia a cash on delivery option which has since taken off and is now the primary method of payment in around 70% of online orders in most countries in Southeast Asia.
In the field of delivery, e-retail services company aCommerce has been working on creating an end-to-end consumer solution, and Uber has recently announced that it will launch its 'Uber Cargo' logistics program in Southeast Asia (currently only in Hong Kong), where the company's participating taxis can be used to deliver goods bought online straight to the customers.
ASEAN leading in social shopping
With more than 22 million users in Thailand, Line messaging is a leading messaging app in the country. Retailers have thus adapted to capitalize on its popularity by offering Line users shopping deals directly via the app. This is something that is yet to catch on in Europe, but as Facebook recently announced the launch of an integrated shopping platform, Social Media purchasing is likely to become ubiquitous in the future.
European ecommerce sites can therefore learn how companies like Line have made messenger app purchasing work in Southeast Asia, so they can be ahead of the game when Facebook finally rolls out their shopping option.
The extent to which shopping is considered a very social pastime in Southeast Asia is reflected in the popularity of C2C purchasing applications. Some of the most popular websites in Indonesia, (such as Kaskus and Tokopedia) are consumer to consumer buying sites, where customers spend an average of 30 minutes per day browsing, buying and also socializing and making friends with other users.
In Indonesia, one reason for these sites gaining such popularity is that limited infrastructure makes it easier to purchase from people from a neighboring city, and cash on delivery is a standard method of payment. However, this does not explain the popularity of C2C in Singapore, which has the most advance payment infrastructure in Asia. It is likely that Singaporeans enjoy C2C apps simply because of their social emphasis, which is reflected in their tagline: 'Snap to sell, chat to buy'.
Social proof is also extremely important in Southeast Asia. Consumers trust other consumers more than they trust brands, which contrasts with the US and some parts of Europe where big brands invariably win. Review sites, consumer forums and communities are some of the most-visited sites in Indonesia, meaning these are the sites that businesses and brands must conquer in order to succeed in the region.
Key strategic insight
Despite the vast geographical distance between the two regions, Europe and the ASEAN boast characteristics that make them quite comparable to each other. However, what is useful to consider for those seeking to do business in ASEAN is to perceive which elements must be managed on a national level and which can be replicated at the regional level. The unique national characteristics, and the regional habits of all ASEAN countries is the key dichotomy to understand for each business to succeed Southeast Asia.
---
About the author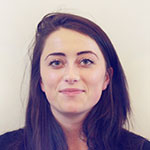 Katie Paterson is Content Manager and Researcher for Flipit. A Scottish expat living in Amsterdam, with her professional brain virtually on South East Asian soil, Katie's research focuses on global e-commerce trends, consumer behavior, and the future of shopping in Asia.
Article edited by ASEAN UP