With a mix of emerging and mature segments in the entertainment and media landscape of Malaysia, the industry is experiencing a shift in consumers' habits and advertising spending. The rise of Internet and digital media brings challenges to the dominant newspapers and TV but also opportunities to seize.
Part of a global report on entertainment and media, PwC proposes a review and outlook for the Malaysian market to 2019. This report covers the development of Internet access and how it affects the media and entertainment industries, it analyses its most important segments and the advertising revenues growth to be expected.
Overview and perspectives for Malaysian media and entertainement
With a detailed examination of the current situation and projections to 2019, this useful report gives us a broad understanding of the Malaysian media and entertainment industry and where it is headed. The report notably highlights the following key aspects to be understood.
The rapid growth of Internet access will modify the media, entertainment and advertising industries. The development of internet and mobile access in Malaysia is the key to understand the current shift in the industry; it is leading trend in the creation of new revenues.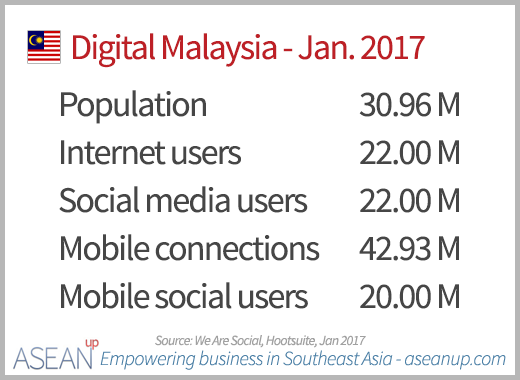 The slow growth of consumer spending for media and entertainment is slightly below average global growth. This spending is however varying across segments, with video games and business-to-business leading in spending growth, followed by newspaper publishing.
The stable growth of advertising spending at about 4% per year will have a limited impact on the current distribution of revenues across media. Internet and B2B advertsing will slightly reduce the lead of newspaper advertising, while television should keep its share.
To succeed, companies in the entertainment and media industry will need to provide a consumer experience that corresponds to the needs and interests of consumers across platforms. They will also need to adapt and disrupt traditional media consumption or face the competition from new players who will threaten their very existence.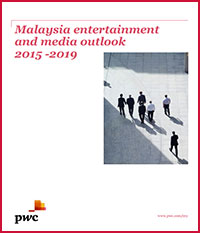 Malaysia entertainment and media outlook 2015-2019 – PwC report summary
Market forecast – page 5
Internet access – page 7
Consumer spending – page 9
Advertising revenue – page 11
Digital vs non-digital – page 16
Imperatives to succeed for E&M companies – page 17