The ASEAN Business Club is a group of business leaders gathering to support the ASEAN integration. With top-level executives from many large companies of Southeast Asia, the ASEAN Business Club provides a place for high-level networking; it voices concerns of private enterprises and gives assistance to governments.
ABC Vision: Open ASEAN for business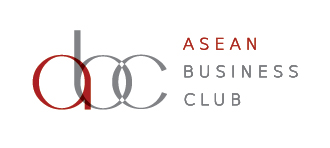 To counterbalance the increasing power of global economic heavyweights, several business leaders of Southeast Asia have formed the ASEAN Business Club – ABC – to push and assist the realizieation of the ASEAN Economic Community integration by the end of 2015.
The ABC intends to help Southeast Asia enhance its global  footprint as a leader in terms of population and market size, and develop opportunities for local and regional businesses. This ultimate goal is summarized in the ABC vision: "ASEAN: Open For Business".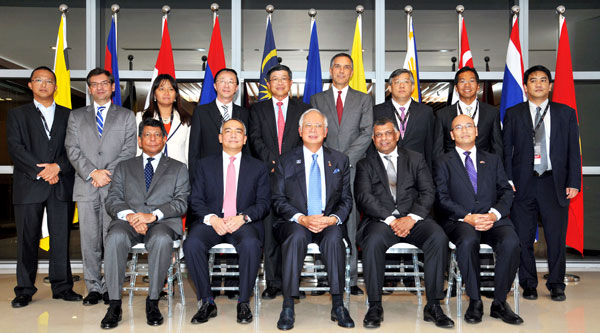 Members of the ASEAN Business Club
The ASEAN Business Club membership has been steadily rising since its creation, with a growing number of high-profile business leaders joining in from Southeast Asia and beyond. It is spearheaded by an "Advisory Council", a core group of founding members involved in advising and lobbying public authorities, composed of:
Nazir Razak, Chairman of CIMB Group – Malaysia
Tony Fernandes, CEO of AirAsia – Malaysia
Patrick Walujo, Managing Director of Northstar Group – Indonesia
Chairul Tanjung, Chairman and CEO of CT Corporation – Indonesia
Chartsiri Sophonpanich, President of Bangkok Bank – Thailand
Tos Chirathivat, CEO of Central Group – Thailand
Jaime Augusto Zobel de Ayala, Chairman and CEO of Ayala Corporation – Philippines
Cezar Consing, President and CEO of Bank of the Philippine Islands – Philippines
Chew Gek Khim, Executive Chairman of Straits Trading Company – Singapore
Goh Yew Lin, Managing Director of GK Goh Holdings – Singapore
Thura K. Ko, Director of YGA Capital – Myanmar
Some of the ABC members are very prominent figures, often providing valuable insights to the media, like Tony Fernandes on the ASEAN integration or Jaime Augusto Zobel de Ayala on the Philippine economy.
Activities of the ASEAN Business Club
The ABC is involved into the organization of various activities, business events, industry studies and public lobbying. Some key members have recently engaged discussions with the Malaysian Prime Minister, Najib Razak, and the Philippines' President, Benigno Aquino III.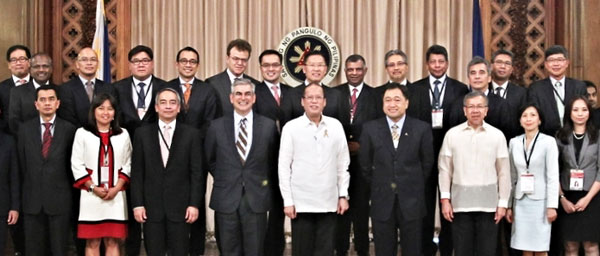 The ASEAN Business Club more specifically relies on its members and their companies for the sponsoring of high profile initiatives with large media coverage, including:
Networking events such as business forums to share ideas and foster the development of the ASEAN economic integration, particularly the ASEAN Business Club's yearly Gala Dinner
Lifting-the-barriers initiative: research and study of specific industries' issues in ASEAN member states
Country visits to enhance relations between the private and public sectors in ASEAN countries
Fomenting the sharing of knowlege and information through lectures and advocacy from ASEAN personalities and partners
Helping the recognition of ASEAN in the region and in the world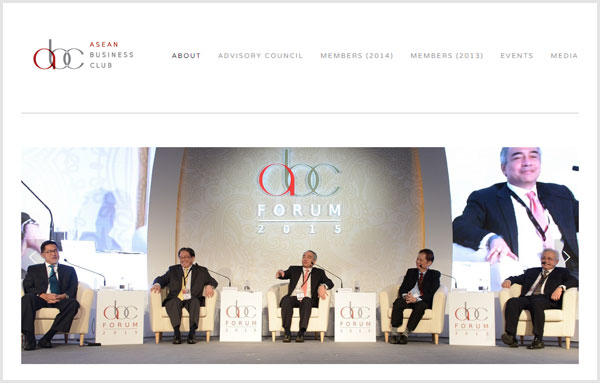 Photos: ASEAN Business Club