The Philippines has a large population and the particularity of an important community of overseas workers. Together they make the Philippines a particularly attractive market for financial technologies – FinTech – companies, be they startups or large companies, engaging to conquer already dynamic markets.
With a population of more than 100 million inhabitants, the Philippines also has one of the fastest growing economies in Southeast Asia. Still in an early phase of development, many industries present attractive opportunities for business, especially for startups and large companies looking to grasp financial services markets through innovative approaches.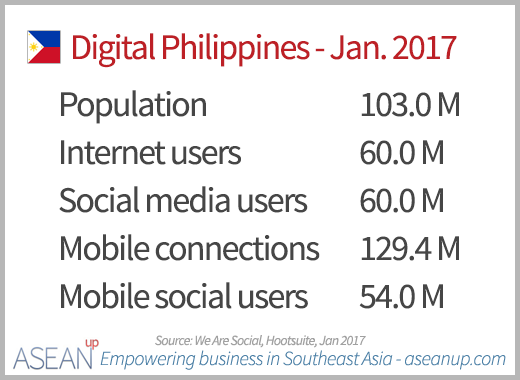 Rising Internet connectivity and the spreading of mobile devices make several industries even more attractive that they are limited by the challenges presented by the Philippines insularity. Financial transactions and services are thus some of the most interesting opportunities for entrepreneurs to build fast growing applications in solvable market like coins.ph, a mobile payment startup.
Fintech startups conquering the Philippines
Key numbers show the needs and interests to launch new innovative financial services in the Philippines.
A young population of more than 100 million people.
A large part of the population is living in rural or remote areas and have little access to financial services, banks and insurances.
An estimated 2.4 million Overseas Filipino Workers with needs of managing financial transactions internationally and sending money back home to their relatives.
In general, banking and financial services have a low penetration in the Philippines.
A large and fast growing population online and using mobile phones.
With such trends, the Philippines' FinTech startups are rapidly expanding through innovative technological applications, developing or disrupting the following financial markets:
lending
bitcoin/blockchain
online wealth management
crowdfunding
personal finance management
data management
money transfer
mobile payment
mobile point of sales/payment gate
comparison sites
With some key characteristics about the country, the following slide deck presents the main startups of FinTech in the Philippines.
Philippines Fintech Startup Report – summary
Introduction
Global index – slide 2
Philippine digital market overview – slide 3
Media: Fintech News in the Philippines – slide 5
Philippine FinTech Startups Overview – slide 7
Startups
Lending – slide 8
Bitcoin/blockchain – slide 13
Online wealth management – slide 15
Crowdfunding – slide 19
Personal finance management – slide 21
Data management – slide 23
Money transfer – slide 27
Mobile payment – slide 31
Mobile point of sales/payment gate – slide 38
Comparison sites – slide 44
Slidedeck from August 2016 by Christian Konig