A leader in energy production and consumption in Southeast Asia, Thailand is committed to diversify its energy sources towards renewable ones. With ambitious plans for the different alternative energies to be implemented by 2021, the Thai government also has planned for incentives to attract energy producers and investors.
Thailand's alternative energy industry – summary
For some examples on the development of renewable energies in Thailand, watch the last part of this video on investment opportunities for innovators in Thailand.
Alternative energy in Thailand – page 2
Energy savings and targets – the renewable and alternative energy development plan (AEDP) – 2012-2021 – page 3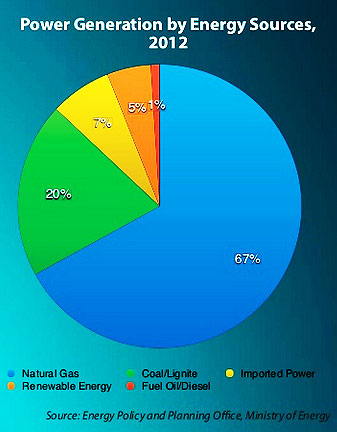 The AEDP renewable energy consumption target in 10 years – page 6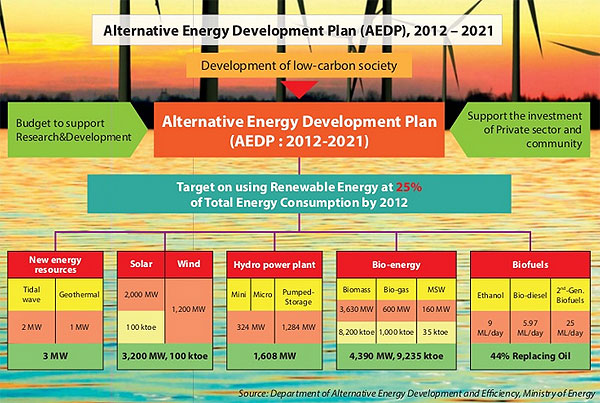 Biomass – page 6
Biogas – page 7
Municipal solid waste – page 7
Biodiesel and ethanol – page 8
Solar energy – page 9
Wind power – page 10
Hydropower – page 11
Natural gas vehicles – page 11
Clean Development Mechanism – page 12
For more information on solar energy, watch: Future perspectives for energy in Southeast Asia
Support for investors – page 13
Adder program – page 13
Rooftop solar feed-in tariff – page 14
Supporting agencies encouraging alternative energy use – page 15
Attractive investment incentives – page 16
For further information:
Document from October 2014 by the Thailand Board of Investment North America