A popular destination for tourists from around the world, Thailand is an unending source of inspiration for numerous travel bloggers. Yet, with several other national peculiarities and resolute interest for modernity, many good blogs in English on various topics do come out from the Land of Smile. Here are a few great ones.
Top blogs in English for consumer reviews and advice from Thailand
Unlike in Singapore and Malaysia where English is an official language, or the Philippines where the use of English is widespread, blogs in English from locals in Thailand are not very common, as most of them write in Thai. For the sake of a broader comprehension, we only include blogs written in English or both Thai and English.
Many good blogs from Thai nationals in English (or bilingual), do however stand out. They usually tackle popular activities like food, travel, fashion or tech news, as well as more national specificities like learning Thai language, Thai culture or Muay Thai. Some of these blogs can be found hereafter.
Many expats living in Thailand also blog in English for a local and international audience. As travelling to Thailand is a very hot topic, many of these blogs from expats in Thailand talk about traveling to the country. It is therefore no surprise to find some high quality travel blogs, and popular bloggers among our top.
Richard Barrow – Travel & News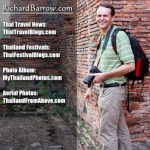 Writer and photographer of Thailand's travel destinations and attractions, Richard Barrow was the first travel blogger in Thailand. He has created several thematic travel blogs to inform and provide tips to travelers together with more general news. Through all his years of reporting, Richard has also gathered a large community on social media.
Main blog: RichardBarrow.com – Twitter: @RichardBarrow
She Simmers – Thai Cooking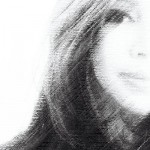 She Simmers was created in 2008 by Leela Punyaratabandhu, a Thai woman spending her time between Chicago and Bangkok who also writes cooking books and creates her own recipes. Acclaimed culinary blog both for the quality of recipes as well the personal touch in the writing, She Simmers has become a global authority on cooking Thai food.
Blog: She Simmers – Twitter: @SheSimmers
Migrationology – Food & Travel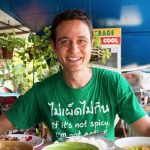 Migrationology is the food blog of Mark Wiens' international life and travels, where he has been reporting his eating experiences in Thailand and around the world since 2008. He also writes travel and food guides, contributes to a blog devoted to Thai food and produces videos of his culinary adventures that have attracted a large community on Youtube.
Blog: Migrationology – Youtube: Mark Wiens – Twitter: @Migrationology
Thumbsup – Tech
Thumbsup is a leading tech blog in Thailand. Though the blog is primarily wirtten in Thai it does have an important English section that enables anyone to follow and understand its publications. Started by 5 techies in 2011, Thumbsup reports on technology in Thailand, social media and the Thai startup scene; it has gained a broad recognition in Thailand and abroad.
Blog: Thumbsup – Twitter: @thumbsupTH
Mod – Thai Language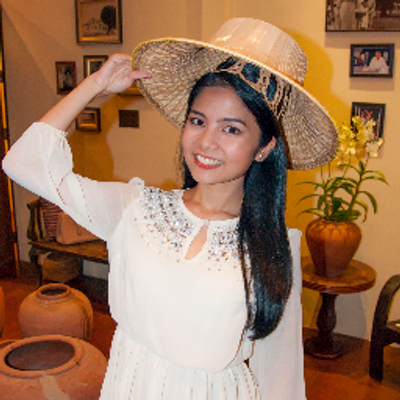 "Learn Thai with Mod" is a leading blog providing tips and resources to learn Thai language for English speakers. Created by Mod who delivers one-to-one Thai language training with her colleague, Pear, the blog also gathers information on the Thai culture and travel reviews. For the eager learners, Mod gives quick bites of Thai lessons on Youtube.
Blog: Learn Thai with Mod – Youtube: ThaiwithMod – Twitter: @ThaiwithMod
My-Thai.org – Lifestyle, Travel & Entertainment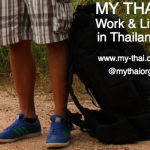 My-Thai.org was created by the blogger Sascha Funk, digital specialist and lecturer who also created other websites about his favorite activities. Since its inception, My-Thai.org has evolved into a larger media that now presents news and opinions on life and travel in Thailand, entertainment, sports, tech and other news about the country.
Blog: My-Thai.org – Twitter: @mythaiorg
Paper Planes – Travel & Lifestyle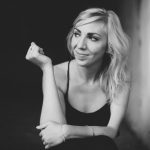 Originally from Seattle, Alana Morgan moved to Chiang Mai to explore life in Thailand and created her blog, Paper Planes. She writes her travel stories and tips on the places and activities she experiences with a very personal approach. Her articles are well illustrated with beautiful pictures that make up a very charming travel blog.
Blog: Paper Planes – Twitter: @alana_morgan
Mamolism – Illustration & Fashion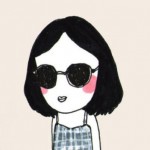 Mamo is an illustrator, fashion and lifestyle blogger and the creator of Mamolism, a blog where she shares her take on the world of fashion and style, both in English and Thai. With a very original, naive and cute approach to fashion illustration, she has gathered quite some recognition on social media as well as from various fashion brands.
Blog: Mamolism – Twitter: @mamolism
Live less ordinary – Travel & Lifestyle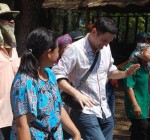 British blogger Allan Wilson shares his travel and food experiences on the blog "Live less ordinary". Together with some views on his life as an expat in Bangkok and relationship with his Thai wife Fanfan, many travel experiences, reviews and things to do in Thailand and Asia, are collected together with the articles from new collaborator, Justil Egli, in Japan.
Blog: Live less ordinary – Twitter: @boutiquebangkok
Tieland to Thailand – Expat Lifestyle & Travel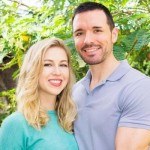 Chris and Angela are a couple of expats from America who left their 9-to-5 work and sold everything to come live in Chiang Mai and travel. They share their experiences on "Tieland to Thailand" to empower people who would like to change their lives. They also give some travel tips and reviews in Thailand and some other countries.
Blog: Tieland to Thailand – Twitter: @TielandThailand
Top bloggers from Thailand on Twitter
Here is our list of some of the most influential bloggers for travel, consumer reviews and advice in Thailand. To help you stay informed on their activities, we have created a list together with some other top bloggers from Thailand active on Twitter.
Check what they are up to here or follow the whole list to keep in touch with them all at once. Of course don't forget to follow @ASEANUP too! 🙂
Note: This post is part of series on the top bloggers (in English) in Southeast Asia:
Is this top useful for you? What do you think of our top bloggers from Thailand? Did we miss some other top blogs? Leave your comments!