Though Myanmar is home to several exceptional natural and cultural touristic sites, it currently has only one site listed as a World Heritage Site of the UNESCO. However, this single site is formed of three ancient cities, which remains exhibit the ancient Buddhist tradition of Myanmar and its originality.
Developed upon the major roots of Buddhism and the Mon people, Myanmar's culture has also received influences from its neighbors: India, Thailand and China. Myanmar, also called Burma, a named derived from its major ethnic group, the Bamar, was later influenced in its education and formal administrative system by the British colonial power.
Within more than 1000 historical and natural sites in the world, the United Nations Educational, Scientific and Cultural Organization – UNESCO – has recognized the importance of Myanmar's culture through the classification of one site for its unique historical and architectural value for mankind.
Here are some details and a beautiful picture of this World Heritage Sites in Myanmar to keep in mind for the use of travel and tourism professionals, and the viewing pleasure of all.
The World Heritage Site listed by the UNESCO in Myanmar
Pyu Ancient Cities
© Photo: caz.vandevere
In the Irrawady basin, the three ancient cities of Halin, Beikthano and Sri Ksetra are remains of the Pyu kingdoms that spanned eleven centuries from 200 BC to 900 AD. With various ruins from royal, religious and production buildings and remnants of an irrigation system, they exhibit a rich Buddhist culture.
Location: Mandalay, Magway and Bago, Myanmar
Site type: cultural
Year of inscription: 2014
Other Myanmar sites submitted to the UNESCO tentative list
The Myanmar authorities have also submitted the following sites to be considered for nomination as UNESCO World Heritage Sites:
Bagan Archaeological Area and Monuments (1996)
Wooden Monasteries of Konbaung Period: Ohn Don, Sala, Pakhangyi, Pakhannge, Legaing, Sagu, Shwe-Kyaung (Mandalay) (1996)
Badah-lin and associated caves (1996)
Ancient cities of Upper Myanmar: Innwa, Amarapura, Sagaing, Mingun, Mandalay (1996)
Myauk-U Archaeological Area and Monuments (1996)
Inle Lake (1996)
Mon cities: Bago, Hanthawaddy (1996)
Ayeyawady River Corridor (2014)
Northern Mountain Forest Complex (2014)
Indawgyi Lake Wildlife Sanctuary (2014)
Natma Taung National Park (2014)
Myeik Archipelago (2014)
Hukaung Valley Wildlife Sanctuary (2014)
Taninthayi Forest Corridor (2014)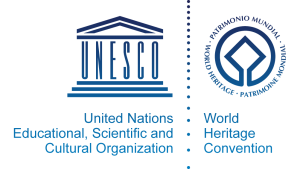 Here is the UNESCO World Heritage Site and candidate sites in Myanmar. For more information about them, visit the Myanmar page on the website of the United Nations Educational, Scientific and Cultural Organization – UNESCO.
For more information on the other UNESCO sites in the ASEAN region, visit the World Heritage Sites in Southeast Asia.
What do you think of this World Heritage Sites in Myanmar? Do you have some tips to make a better visit? Any other site in Myanmar you think should be added by UNESCO? Leave your comments below!