A global superpower, the United States has the world's largest economy and diplomatic network. Interested in extending its ties with Southeast Asia, the U.S. has launched several programs to develop its interests in ASEAN and contribute to the local development of the region.
Obviously, the U.S.'s main goal is to advance its own interest in Southeast Asia. Yet, working towards balancing the powers of Asia and developing their influence in the region the U.S. is nonetheless providing various interesting opportunities for Southeast Asian individuals, peoples and countries.
Exposure to the American cultural, technological or diplomatic environment, and opportunities in economic or social development are but a few of the benefits provided to the eligible people of Southeast Asia.
Various American programs offer openings for exchanges, scholarships and collaborations that could suit your particular interests, be it related to business or not. For programs particularly focusing on developing exchanges with Southeast Asia, be sure to check and stay up-to-date on the latest events, news and activities of the three following programs.
U.S. Mission to ASEAN
Focus: politics, trade and economy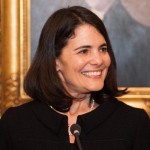 The U.S. Mission to ASEAN works towards promoting US interest in Southeast Asia while cooperating to the peaceful, prosperous and integrated development of the region.
Started as a dialogue partner with ASEAN in 1977, the mission has reinforced its activities in the 1990's before extending again to name of a full-time ambassador to ASEAN in 2008. The current chief of the U.S. Mission to ASEAN and ambassador to ASEAN is Mrs. Nina Hachigian.
With the rule of law, dignity of Southeast Asian peoples and an eye on regional and global issues as guiding principles, the US mission to ASEAN contributes to a vision of a fair, just and wealthy Southeast Asia.
The US mission to ASEAN has supports regional initiatives focusing on trade and investment, technology transfer and education. To these core activities, the mission has also more recently engaged in political and security discussion to assist Southeast Asia with terrorist threats and tensions in the South China Sea.
Website – Facebook page – Twitter: @USMission2ASEAN
Young Southeast Asian Leaders Initiative – YSEALI
Focus: education, youth and leadership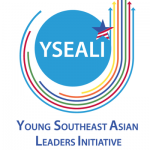 The Young Southeast Asian Leaders Initiative – YSEALI – is a new program launched by President Barack Obama to help build leadership capabilities in Southeast Asia through activities such as educational and cultural exchanges, regional exchanges and seed funding.
As 65% of the population in Southeast Asia is under the age of 35, the aim of YSEALI is to develop this young generation's leadership potential and provide networking opportunities while strengthening the ASEAN community and its relation with the US.
YSEALI focuses on certain critical topics to help young leaders make decisions and take actions for the future of Southeast Asia:
Civic engagement
Environment and natural resources management
Entrepreneurship and economic development
Website – Facebook page – Twitter: @YSEALI
CSIS Southeast Asia studies
Focus: research, political and social issues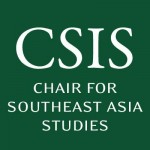 The Center for Strategic and International Studies – CSIS – is a non-profit organization headquartered in Washington D.C. dedicated to research and analysis to advise US policymakers.
It especially focuses on defense and security, regional stability and transnational challenges such as energy, climate, development and economic integration.
Within CSIS activities, The Sumitro Chair for Southeast Asia Studies is a forum focused on policy dialogue with Southeast Asia to enhance U.S. interests in the region. With the U.S.  growing strategic interest in Asia and particularly Southeast Asia, the CSIS aims at conducting certain key activities in the U.S. and ASEAN:
Enhancing awareness and interest in Southeast Asia
Regrouping interested parties engaged in the policy dialogue in Southeast Asia
Supporting research based knowledge to encourage policy dialogue in the S. and towards Southeast Asia.
Attract the world's best researchers and thinkers to contribute to CSIS Southeast Asia studies
Website – Facebook page – Twitter: @SoutheastAsiaDC
Among other U.S. programs that focus more on business, check the list of business associations and chambers of commerce in Southeast Asia. Not only does it include American business associations for ASEAN and each ASEAN country, but also many other countries' business associations in the region.