Talent Management Asia 2017 – Singapore
9 March 2017

-

10 March 2017
Event Navigation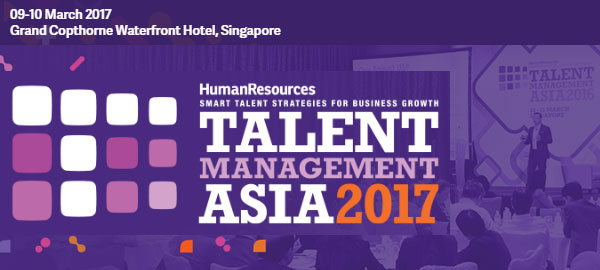 Talent management has moved away from the mere concept of managing talent and strategies on how to attract, retain and strengthen their skills. In today's world, talent management supports the organisation's overall objective of making money. To do this, we need a better understanding of costs as well as benefits associated with talent management to ensure the right decisions are being made.
The HR function today is more relevant than ever, with a view to helping organisations navigate through these tough times by leveraging the retention and engagement of high performers.
Event details
Talent Management Asia 2017 brings concepts and strategies in the form of real case studies, plenary sessions and highly engaging panel discussions.
Key topics
Talent Management Outlook
Integrated Talent Management
HR as a drive of Business
Staying competitive and ahead
Leading the Business of People
Technology and talent management
Building your talent pipeline
Cultivating loyalty and employee engagement
Developing Talent for Success
Who should attend
Chief Talent Officers
Chief People Officers
Chief Human Resources Officers
Chief Executive Officers
Chief Operating Officers
Chief Technology Officers
Heads of Human Resources
Heads of Talent acquisition
Heads of Rewards
Heads of Mobility
Heads of Talent management
Heads of Diversity and culture
Human Resources Directors
Senior HR managers
and many more.
Price
HR Practitionner
Early bird (until 13 January 2017): 1195 SGD
Standard: 1900 SGD
HR Vendor
Early bird (until 13 January 2017): 2590 SGD
Standard: 2590 SGD
For more information and registration, check the event website.