Planning and Launching Shared Services
28 February 2017

-

1 March 2017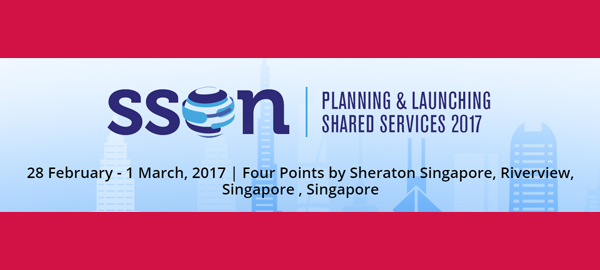 Asia's Planning and Launching Shared Services summit will address how you businesses set up their SSC to reduce cost, maintain business continuity and manage change.
Event details
The agenda focuses on the following key areas:
Ensuring success from your SS at the first stage: how to clearly define objectives and set realistic targets to ensure that your project is on track
Aligning your SS goals to your overall business strategy
Ensuring you set up your new SS model to drive business growth
Developing a change management plan
Talent management – the importance of investing in people and your team
Creating a high performance culture with effective communication strategies
Automating, streamlining and optimizing business processes to save costs and increase productivity
The event presents a unique chance to network with other professionals who are in the early stages of SSO delivery – and to learn from industry experts who have already been there and done it.
Price
Conference pass starting from SGD 3,599
Check the event website, for more information, discounts and registration.