HR Shared Services & Outsourcing Interactive
7 March 2017

-

8 March 2017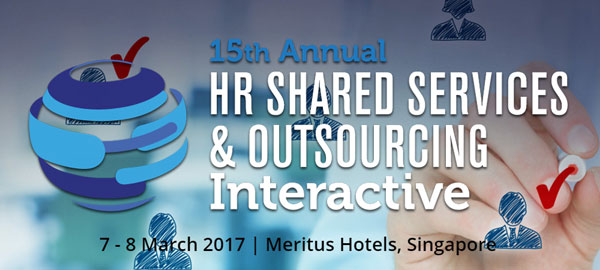 This event features a group of world-class speakers with an average of 20+ years experience on successfully running HR processes automatically and will help participants understand how they can benefit and maximize their return on investment with empowered HR shared services.
Event details
The event will focus on the following key areas:
Highlighting the opportunities to automate, streamline, and standardize transactional services for the HR function to become more strategic
Developing HR tools, programmes and procedures to build a better organisation which can compete successfully on the market
Latest trends on disruptive technologies such as RPA, data analytics, gamification, mobile and cloud
Building a more agile and engaged workforce with training, career advancement, mobility and flexibility
Learn how to reach new heights of efficiency and customer satisfaction by optimizing the effectiveness of leading-edge HR SSO solutions such as employee self-service, data visualization and more
The event will provide a truly interactive experience with 10 interactive roundtable discussions led by experts for better networking, deeper conversation and easier sharing.
Price
Conference pass starting from SGD 3,599
Check the event website, for more information, discounts and registration.