Global Mobile App Summit & Awards
Event Navigation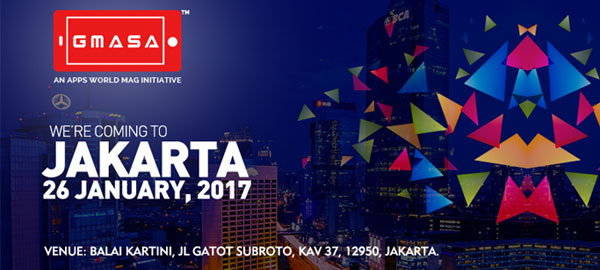 App developers, marketers and managers, along with executives from some of the most dynamic and forward-thinking companies in the world will converge this cool season in beautiful, historic Jakarta, Indonesia – one of the top travel destinations of the year for a one-day summit.
Event details
The Global Mobile App Summit & Awards, an exhibition with panel discussions and keynote speakers will feature exciting news on the future of the industry and how to thrive in an ever-crowded marketplace.
With a panel of high level executives from leading companies and startups, this year's GMASA will include some of the industry's best known movers and shakers who are already guiding the direction of the mobile industry.
Price
Standard prices
VIP pass: 500 US $
Conference pass: 100 US $
Early bird prices
VIP pass: 250 US $
Conference pass: 50 US $
For more information and registration, check the event website.