Autonomous Vehicles Asia 2017
21 February 2017

-

23 February 2017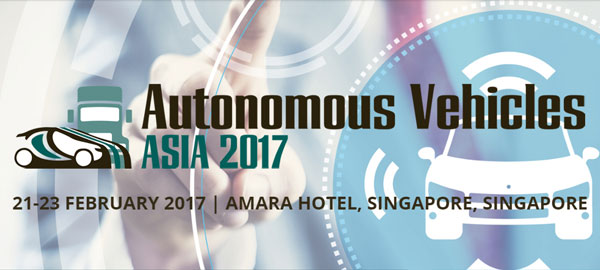 The 1st Annual Autonomous Vehicles Asia Summit is a one-stop conference that gathers key stakeholders involved in the industry of autonomous vehicles.
Event details
Hosted in Singapore, the conference will be the definitive meeting point for key stakeholders from not only Asia but also the rest of the world to discuss debate and share case studies in implementing and actualizing autonomous vehicles on the road.
Who will attend?
regional regulators
government stakeholders
car OEMs
research institutes
ride-sharing companies
technology companies
insurance and cyber security experts
A host of speakers will discuss the regulatory, infrastructure, implementation, and technical issues pertaining to autonomous vehicles, and how to capture business opportunities before autonomous vehicles really happens!
Price
Conference pass starting from SGD 2,699
Check the event website, for more information, discounts and registration.