WorkVenture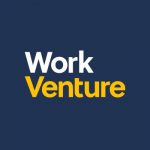 WorkVenture is a data-driven job board, using artificial intelligence to match job seekers to leading companies in Thailand.
WorkVenture provides innovative recruitment solutions to employers in Thailand. Using machine learning and a privately developed WorkScore algorithm, WorkVenture makes recruitment more effective than any other channel.
WorkVenture also provides employer branding solutions. Its clients can create a company page which allows them to connect to job seekers on a more interactive level. Job seekers get to know what it is really like to work at a company through photos, videos, benefits, and reviews. WorkVenture also provides other services such as creating office tour videos and promoting companies on their social media channels.
WorkVenture's anonymous reviews feature allows current and former employees to leave reviews about a company based on their experiences. This helps candidates to get a real sense of the company they are applying at and reduce turnover from unrealistic expectations. Employers, on the other hand, get constructive feedback and insights from these reviews to see the areas in which they can further improve.