The Essential Fat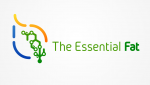 The Essential Fat Pte Ltd is a Singapore-based company specialized in supplying Lecithin.
The Essential Fat Pte Ltd is a Singapore-based company dealing with various Lecithin products. Lecithin is a widely used emulsifier, applied in a various industries including food manufacturing, bakery, confectionery, dairy, health supplement, cosmetics, pharmaceutical and animal/aqua feed.
The range of Lecithin products offered by The Essential Fat are derived from various plant sources such as Soy (GM or Non-GM), Sunflower and Rapeseed; and available in both liquid and powder (de-oiled) forms.
The company has deep technical expertise in the manufacture and processing of Lecithin products and would be fully capable of delivery products, tailored to the specific needs of the clients.
The Essential Fat also has interests in Research and Development in the areas of Lecithin application. While Lecithin has a long history in the food industry, there remains much to learn and the company is on a constant lookout for opportunities for collaboration studies with businesses and experts in their respective industries.