Philscan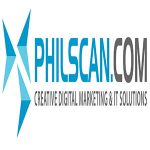 Philscan provides professional web solutions and web services.
Philscan – Philippine and Scandinavian IT Services Inc. – is a company that provides professional web service and offers solutions in web design and development, mobile applications, web hosting and maintenance, IT support and outsourcing, and Internet marketing.
Since 2001, the company has been offering services to small and medium sized enterprises both in the Philippines and overseas. It provides its clients with varied, accomplished template designs anf efficient insights to give solutions that meets their needs.
Thanks to its years of experience, Philscan is a business partner empowering its client companies to establish a high-value and vying solutions that address the compelling requirements of local and global businesses. The continually renewed intelligence and education of Philscan in modern web services and innovations, ensure it remains advanced in digital technologies.