NannySOS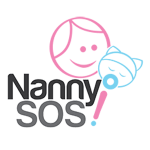 NannySOS is a Singapore-based confinement nanny agency providing confinement care, babysitting, prenatal and post natal services in Singapore.
NannySOS Confinement Nanny Agency provides comprehensive prenatal and post natal services and childcare for families in Singapore. The agency helps families by recommending experienced confinement nannies from Malaysia to provide care and support to mummies and babies after childbirth.
NannySOS provides prenatal and postnatal services and activities such as massages, yoga and swimming lessons for mothers and babies. Mummies can book the prenatal and post natal massage home service packages which allow mothers to relax and reduce stress and tension at the comfort of their home.
For families who do not require confinement nanny, healthy confinement food catering is available to take care of mothers' daily meals. Babysitting services provides convenience and essential help for families who require nanny for daily long term or short hours for even a day.
Services
Confinement Nanny Services (24 Hours Stay In)
Day Time Confinement Nanny Services (9 Hours Stay Out)
Confinement Food Catering
Babysitting Services
Prenatal Massage Services
Post Natal Massage Services
Prenatal and Post Natal Yoga
Prenatal Swimming for Mothers-to-be
Swimming Lessons for Babies