Kurau Inn Homestay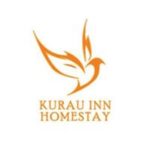 Kurau Inn Homestay is a guest house in Kuala Kurau, Perak, Malaysia.
Surrounded by rice fields and a serene and natural landscape, Kurau Inn Homestay is a perfect place for a hideaway holidays in Kuala Kurau, an authentic and pristine town of fishermen and rice farmers in the state of Perak in Malaysia.
At a distance of about 350 km from Kuala Lumpur and 66 km from George Town, Kuala Kurau is surrounded by an authentic natural area. Kurau Inn Homestay is thus blessed by an ever-changing natural landscape, especially when rice is growing, as fields grow in a profusion of green.
Kurau Inn Homestay is ideally located to visit and enjoy several neighboring places of interest, such as the Kuala Gula Bird Sanctuary, one the best natural attraction of the area, the Matang Mangrove Forest Reserve, the Orang Utan's Island as well as a great beach to enjoy the sea. Other places include more cultural visits such as the fortress of Ban Pecah or the Hua Seng Keng Temple.