Kaki Jalans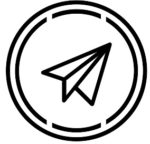 Kaki Jalans is a travel website which aims at encouraging young people, especially from Malaysia and ASEAN, to travel and visit the world.
Kaki Jalans is a travel blog written to promote and encourage people, especially the younger generations, to travel the world and experience other destinations, cultures and life.
Kaki Jalans started as the personal blog of its author, Khairul Idzwan, in 2011 before he focused on travel writing after his first backpacking trip by train to Bangkok, Thailand in the same year. Since then, Kaki Jalans has become a niche travel blog with 100% travel-oriented orignal contents.
Ever since Kaki Jalans was launched, it has grown to gather more than 200 articles focusing on travels especially in the Southeast Asian region. It contains articles on travels in all ASEAN countries, except the Phillipines and Myanmar as of 2018.
The articles provide useful travel tips, sharing the writer's travelogues, inspirations and advice to his specific audience. The blog also includes destination guides and promotes the best locations, attractions and accommodations in each area visited.
Kaki Jalans has also been chosen as the Site of the Month November 2017 during the Malaysia Website Awards 2017 besides other accolades from other tourism-related bodies.