Agence Laurent Bansac Architecte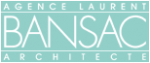 The Agence Laurent Bansac Architecte specializes in the architecture and project management of buildings for public authorities or medium and large businesses.
Over the years , Agence Laurent Bansac Architecte has acquired a strong expertise in teaching and research buildings, as well as in industry, trade and business for leading companies such as Sanofi-Pasteur.
The agency also has a very strong competence in buildings and infrastructures for medical and hospital facilities, sports facilities , in particular for ice rinks together with the design and construction of housing buildings as well as companies real estate.
Preserving the environment is a vital issue in the twenty-first century; buildings have a very important impact on the environment, the Agency Laurent Bansac Architect has therefore committed very early to sustainable development by specializing in the specific knowledge that ensure the construction of green buildings through sustainable architecture.